Before & Afters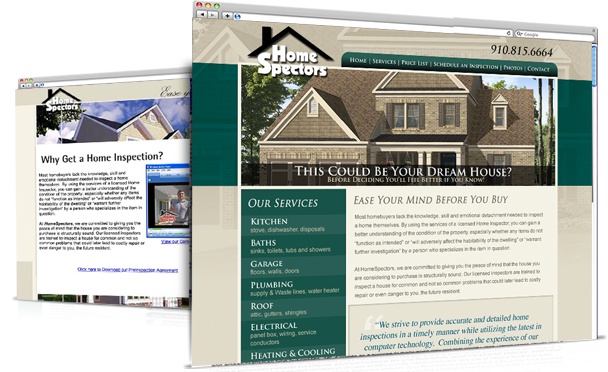 Home Spectors
HomeSpectors was looking for a redesign of their former website. Before, it was very simple and not as informative as they needed it to be. HomeSpectors needed a website that matched their company's overall success and gave the viewing customers somewhere to go to further understand and become better acquainted with their business.
Solutions:
Informative landing page featuring their commercial spot
Site navigation that is easy to find and use
Colors and flow that compliment their company's profile
BlueTone Media has recently launched their new website-- we look forward to sharing with you their  further anticipated success as we grow with them!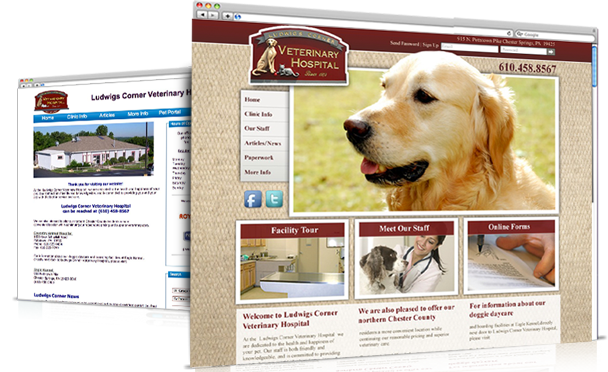 Ludwigs
A friendly veterinary hospital in Chester Springs Pennsylvania recently came to our business seeking a website redesign that aimed for a more comfortable look and feel. Ludwigs Corner Veterinary Hospital's former website was barren of such a feel, and as such a company, they needed a website to help pet owners feel welcomed with assurance of comfort and safety of their beloved furry friends. 
Solutions:
A website with warm colors and a soft overall appearance
Clean, crisp images to match the clean and safe company
Less ad space and more focus on the real company itself
Ludwigs Corner Veterinary Hospital now has a welcoming website that should make any pet owner instantly comfortable with an assured, positive feeling of their pets safety with such a company.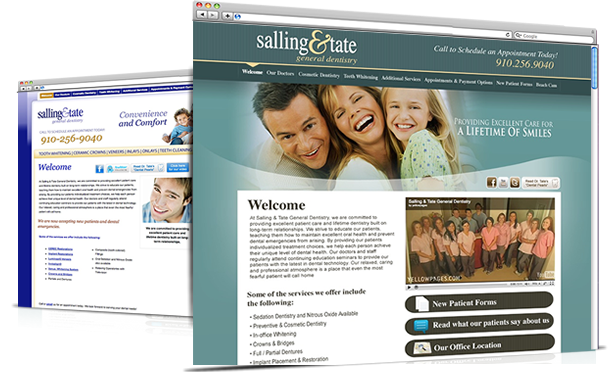 Salling & Tate
The Salling & Tate revamp meant taking a staunch, document-looking site and turning it into something beautiful. Gentler colors, fading gradients, a dimensional layout, and an overall cool-colored and warm-feeling aesthetic make the new
Salling & Tate website
a blend of inviting and professional. Large buttons and a simple interface make the website's most common and sought features readily available at the click of a mouse, and the site's rich content can answer almost any question you have about a potential or upcoming dental procedure. Click the link above to check out their new website!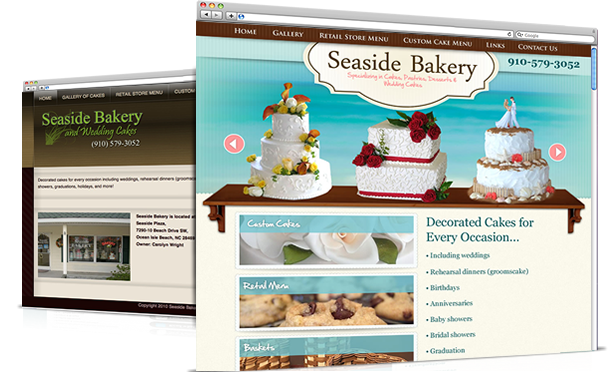 Seaside Bakery
I could emphasize this redesigned website's clean layout, balanced color scheme, ease of use, and comprehensive organization, but let's be honest: the first thing I notice is how delicious it looks. Seriously. I want to eat my computer monitor right now.

Seaside Bakery's new website design goes from flat and brown to bold, in-your-face deliciousness with elegant style, beautiful photographs, and an easy-to-use interface that gets you to the baked treats of your choice fast.  And the cherry on top, is, well, a cherry on top. Deal with that.

This is one of my favorite website overhauls, and it shows how BlueTone Media can cater to any client's market and desires to build a website which perfectly displays and effectively sells your products and services. Yum.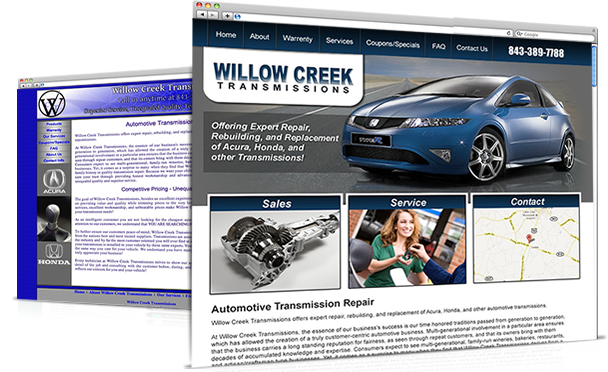 Willow Creek Transmissions
Willow Creek's newly designed website is straight to the point: these guys remanufacture and refurbish transmissions, and they're good at it. We've taken their old website and brought it into the present day by creating something simultaneously presentational and informative - a difficult balance in a web design world often focused too heavily on one or the other.

Three large "call to action" bucket links on the homepage clearly and intuitively steers site visitors towards the most oft-used parts of the website, and if you were to count the number of clicks it takes a user to get from the homepage to the information they're looking for you could do it on one hand - accessibility is key. Additionally, a more visual format lets users stay confident that they're browsing the correct transmissions and barking up the right tree.

The new design also features an interactive navigation element, a full integrated e-commerce system, and more!