Content Management System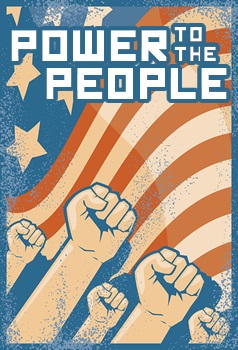 You need to upgrade your Flash Player to version 9 or newer.
Watch Our Video Tutorial
In the context of a website, a CMS is a collection of tools designed to allow the creation, modification, organization, and removal of information from a website. It is common for a CMS to require users to have no knowledge of HTML in order to edit existing web pages. The CMS also allows the user to remotely administer a website from anywhere that you have an Internet Connection and a compatible Web-Browser.
Edit Text & Pictures On Your Site
If you've ever used Word, you'll have no trouble editing your site with our Content Management System. If you've never used Word, no worries, we'll teach you everything you need to know! Text changes are as simple as highlighting and replacing. In fact, I'm using our CMS to type this text right now! It's super easy to bold, italicize, or change the text however you want it. And adding pictures is as easy as a few mouse clicks. Our staff will teach you how to do it all, either in our lovely downtown office or over the phone using a remote support program.

If you have HTML experience feel free to switch to HTML view and code your little heart out.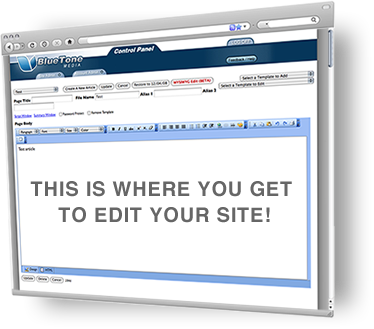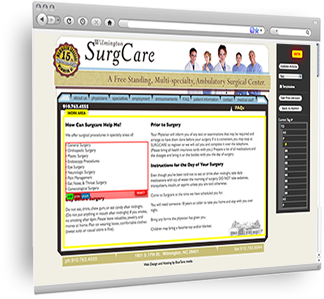 New CMS Interface Coming Soon

Here at BlueTone Media, we're constantly trying to improve everything we do, and that even includes perfecting our Content Management System. We're currently beta testing a new WYSIWYG editor that allows you to quickly make edits to your site in a familiar interface. More enhancements coming soon!