Peacemaker has entered our Wilmington waters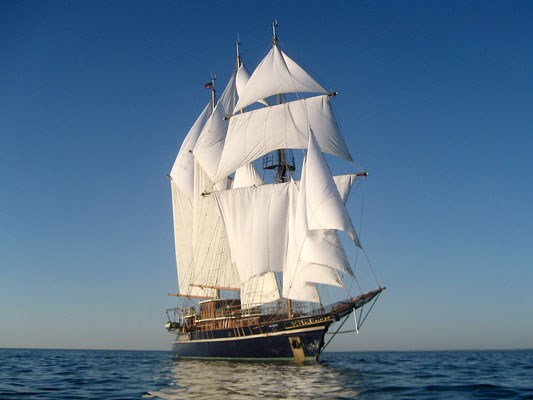 Downtown Wilmington is currently hosting the practical and aesthetically pleasing
barquentine*
rigged schooner,
The Peacemaker
! It has been docked here in the Cape Fear River
since Wednesday morning
and will stay thru April 19th.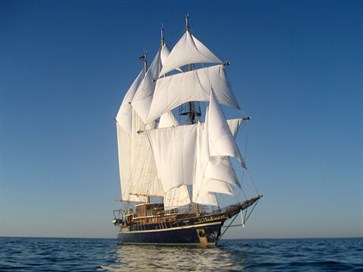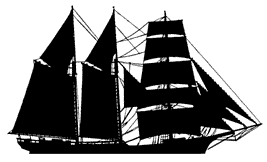 Already news trucks from ABC and NBC and a fireboat spray flotilla have been spotted there, honoring the arrival of this beautiful three-master. Folks in the office have dubbed it the pirate ship and it is clearly visible from our ninth floor offices here in the Murchison Building. If you get a chance and are in town, the
Peacemaker
is open to the public for walk-ons
from now thru April 19th. One distinctive feature of this novel and antique-looking ship that has caught our eye...the interior stained glass windows...they are beautifully intricate and fine.
Also this weekend,
the 5-day long
63rd Annual North Carolina Azalea Festival
will be held April 7-11, 2010 downtown, including a parade and a visit by the world-famous Budweiser Clydesdale horses.
Barquentine, a vessel with the foremast rigged square, and the other masts rigged fore and aft.