Image Promotions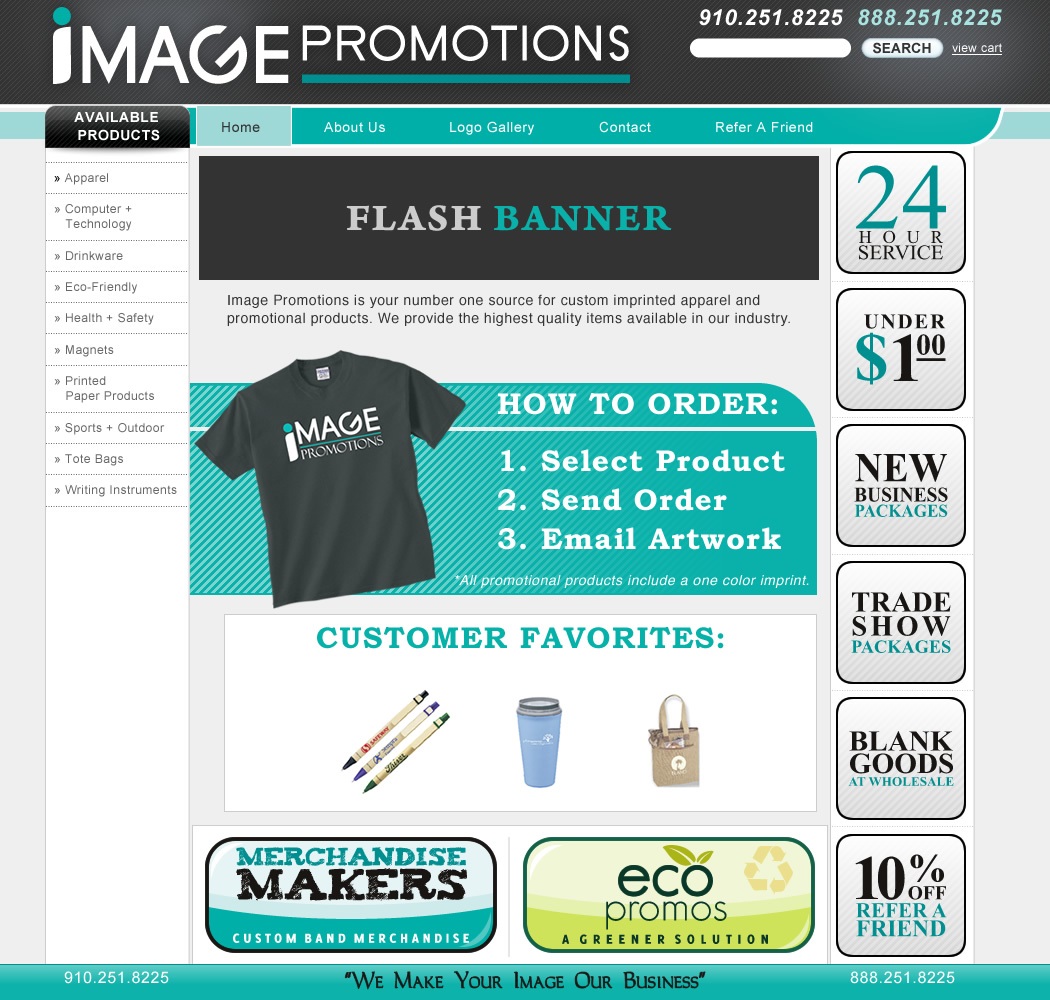 Ever seen a really cool t-shirt, handbag, water bottle or umbrella in an elevator and wanted to go up to that person ask where they got it? I recently saw a pair of binoculars at a civil-war re-enactment that I coveted and envied. It had some silly logo on it so you knew, not only did that guy have a perfect accessory for the event, he didn't even have to pay for it. I wanted it, but even a little more, I wanted to know where he went to get a giveaway that expensive. It was a puzzle that had me thinking more about a company's advertising ethos than I would have otherwise. (and before you ask me, no, I didn't ever find out who that company was).
Anyways...you just expect a logo printing company to have hundreds of different products to choose from in their catalog, doncha? More products to print, paint, brand, emboss, crop-circle tramp, tattoo, magnetize or stitch your logo on than you could possibly stuff in a gym bag, does Image Promotions?...check.
Perhaps you can see into your past, see that vast cornucopia of items---that you've held, seen, touched, been handed, thrown out, used daily, or envied others for having---that had someone's company logo emblazoned on it. We all have. Logo'd items (given freely) serve useful purposes in all of our lives whether we admit to accepting them gleefully, or not. [ed. note-I still want free binoculars] Well obviously these schwag items--the coffee mugs, and the pens and pencils, the business cards and key fobs, the USB flash drives and refrigerator magnets, the logo polo shirts, water bottles and desk paperweights--are all available on this website...in quantity. HUNDREDS of different items, priced in batches at wholesale prices with deliverable dates, are cataloged here.
Image-promos.com has logo-d merchandise in abundance.