Carolina Coffee Company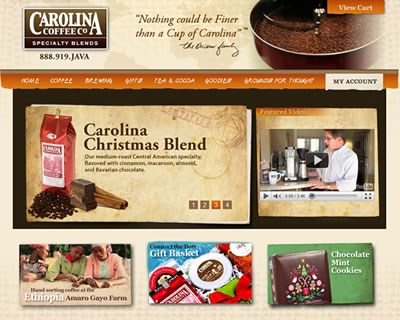 It all started as a dream. Take our past restaurant experience, our love of fresh-roasted coffee and the Carolinas, and turn it into a family business we would be proud of. The result:
The Carolina Coffee Company
! The Owens family has always loved great coffee, but could never quite find what we were looking for. The answer - create our own specialty blends! So we rolled up our sleeves and started on a journey to search for the finest arabica beans in the world, while also capturing the unique taste of the Carolinas.