Carolina Coffee Company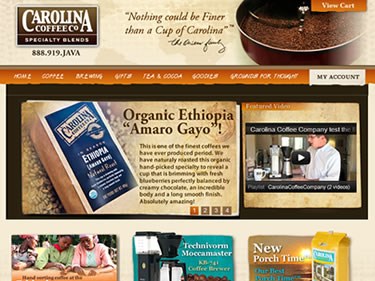 Carolina Coffee Company captures the unique flavor of Carolina!
The Owens family has always loved great coffee, but could never quite find what they were looking for. Rather than continue a fruitless search, they decided to create their own specialty blends to capture the unique taste of Carolina!
Carolina Coffee Company's
excellence in quality has been forged with struggle. In 2002 the company's founder, Steve Owens, lost his wife Cindy to cancer. Her life inspired
Carolina Coffee Company
to forge ahead and create some of the finest specialty blends of fresh-roasted coffee in the world. Along with the inspiration for the pursuit of the finest coffee, the Owens Family created the
Cynthia S. Owens Foundation
. A portion of all sales goes towards helping others currently battling cancer. Support the Owens' cause and enjoy the best fresh-roasted coffee NC has to offer!