Hurley Write, Inc.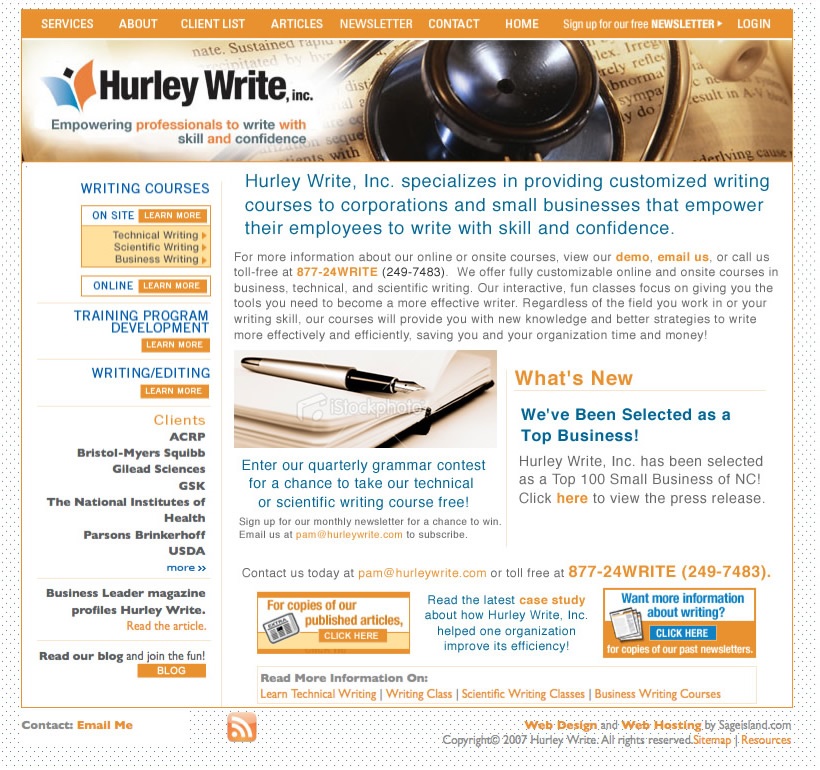 Full Disclosure here for a second: I'm a closet
l33t
when I see bad writing in my local weekly magazine or in a poorly written catalog entry ok? Call me a snob for good English writing if you will. Pam's site
hurleywrite.com
is a business person's solution to the bad writing dilemma. Bad writing is a con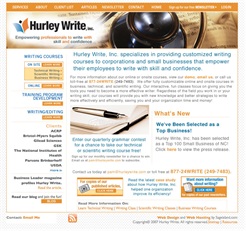 dition that can damage a business's image, portraying poor quality or even a lack of workmanship, but its often
easily
corrected. Hurleywrite.com empowers professionals to strengthen their writing skills and confidence with both online and onsite courses. In her words
"At Hurley Write, we understand that oftentimes the writing that your organization produces must reflect your organization's professionalism and ability to do a job. Too often, however, manuals and other documentation are produced that reflects a less-than-professional image. That's where we come in!"
Check out this site if you're at all interested in producing better manuals, correspondence, presentations, bid proposals, reports, charts, etc. in your business through better writing. If you just want to read some of her articles or admire her impressive list of corporate clients (State of NC Wildlife Resources Commission, The George Washington University, University of North Carolina at Wilmington: Office of the Provost) just click one of the links in this blog. You can even
sign up
for her newsletter.