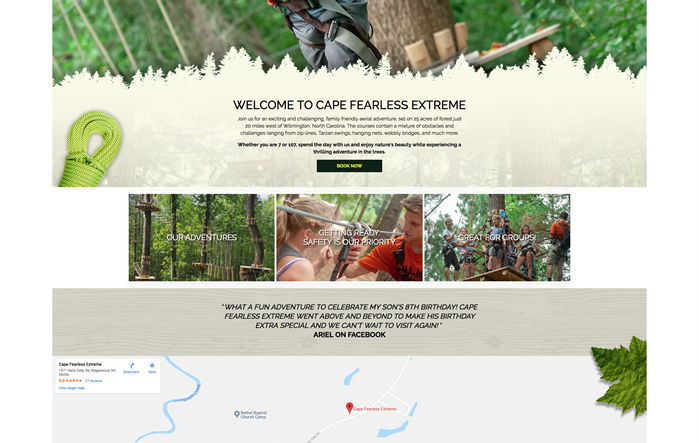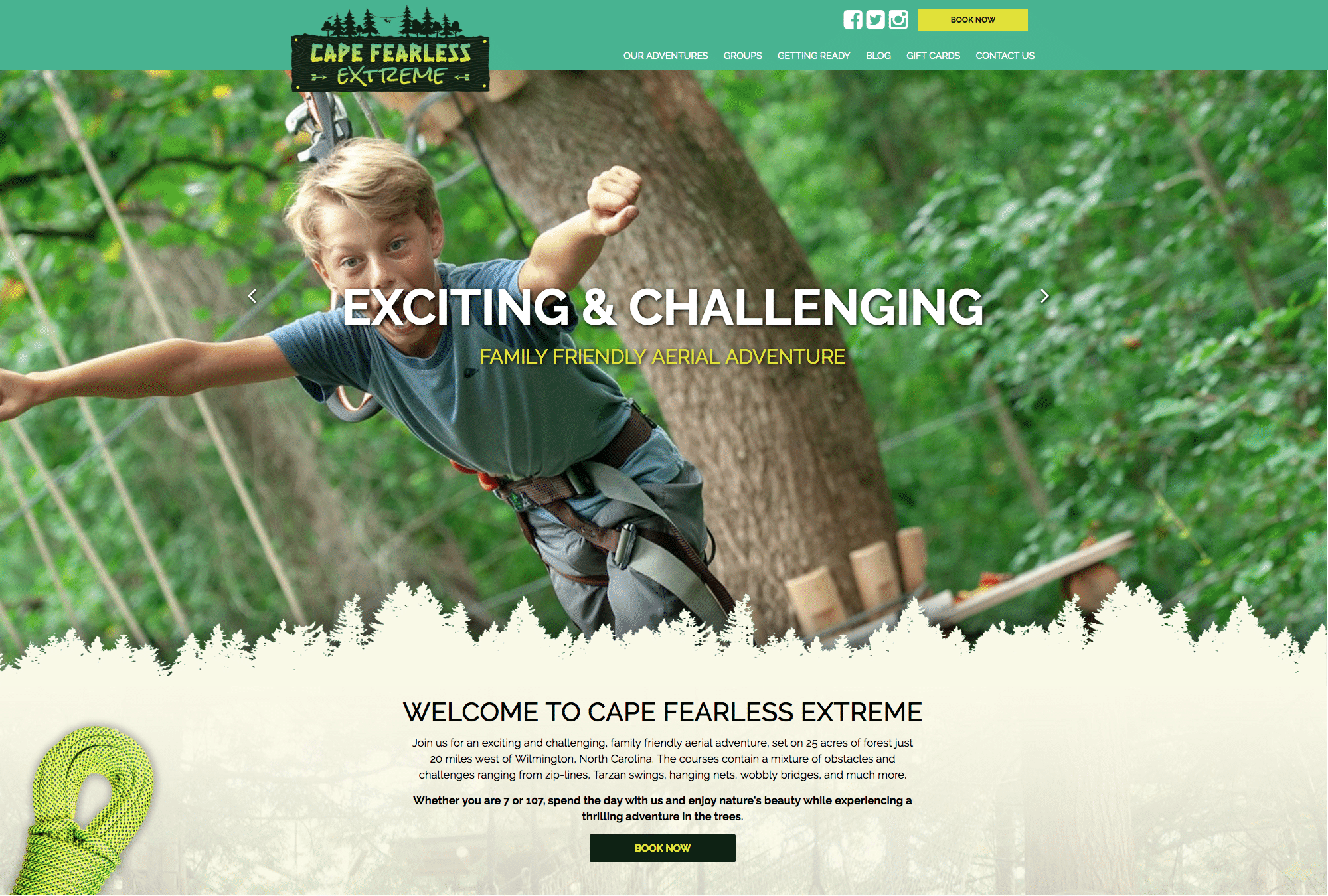 We'd like to announce our newest site: CapeFearless.com!
Cape Fearless Extreme is an Adventure Course Park, located in Riegelwood - right outside of Wilmington, NC. They offer multiple courses, all designed to bring you closer to the people you care about.
We all know that struggle brings people together. But doing it this way, you'll be able to bond without ever facing any real danger or hardship - all while having an absolute blast!
Their Adventures are perfect for all types of groups, including:
Families
Schools
Sports Teams
Friends
Bachelor/Bachelorette Parties
Corporate Groups
Civic Groups
Camps
Birthday Parties ...
Read More...
Tags: