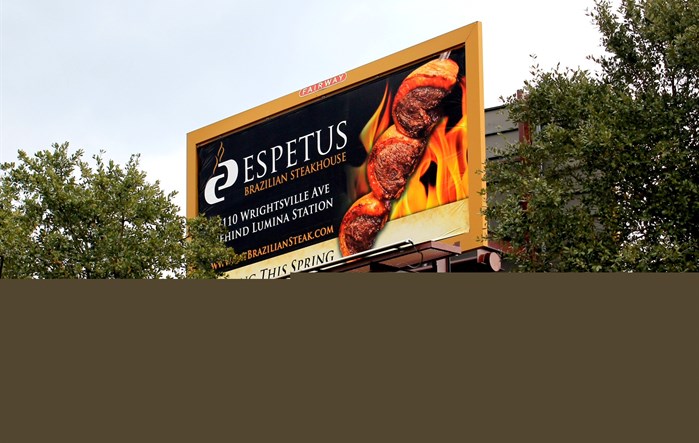 By:
I've got a weird riddle for you: What's 10 feet by 22 feet and covered in hot sizzlin' meat? 
If you guessed "The new billboard for Espetus Brazilian Steakhouse! It's a delicious new restaurant which will be opening soon in Wilmington, NC", congratulations! You're a winner, and also an oddly specific guesser. If you guessed anything else, you're likely either a pervert or a very out-there kind of artist... and sometimes it's hard to make a distinction between the two.
The rumors you've heard are true; Espetus is coming, and we're quite excited about it. Have you ever been to a Brazilian steakhouse? It's a pretty awesome way to dine. The experience is akin to being completely buried in an avalanche, except the avalanche is meat. Short...
Read More...
Tags: