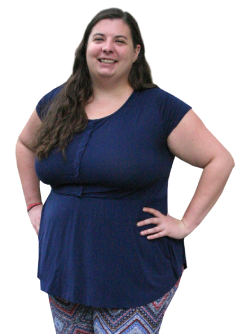 Chelsea's been a lifeguard, nanny, dog walker, swim team coach, journalist, and veterinary assistant, but the one thing she's always been is a writer. Some people call her a content maven, others a master wordsmith, but to us, she's the woman we can count on to point out our punctuation errors and chastise us for using incorrect grammar.
While her absolute favorite thing to do is attend alpaca shows, writing runs a really close second. Seriously, she writes all kinds of things, from technical documents to well-researched articles to think pieces.
Born and raised in the best state in the country (Maryland, obviously), she's moved a lot, living all over the country and even in Ireland for a short time. She has the itch to explore, which is why she's also traveled extensively in Ireland, Italy, and the Philippines. In her spare time, she loves to cook, ski, and collect way too many stuffed alpaca toys.