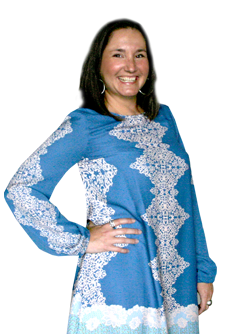 Robin Marella
Support Lead
Robin came to Blue Tone with a degree in Business Management and is currently working towards a Master's in Marketing but, all in all, a true love for technology. And, wanting nothing more than to thrive in an environment that has fun making websites come alive. She not only found a passion but a family that feels the same as herself. She laughs restlessly throughout the day and found at the end of the day BlueTone is her home away from home.
When she isn't at work, her two beautiful girls keep her busy - whether thru soccer or anything else an 11 and 15-year-old could possibly do. Of course, you can't leave out her four-legged friends - she has a huge soft spot for animals as well.
Our Team
BlueTone Media has been recommended as a top-rated Web Design and Development company by WebHostingSearch.com, who also provides reviews of the top hosting sites on the Internet.
BlueTone Media has been doing web design in Wilmington, NC for the past twelve years. Located in the Murchison Building in the historic downtown district, the company has multiplied in size, going from just two employees to 17 in that span. Check our Bluetone Media Jobs Page for our current listings. While the company continues to grow, we still keep everything customer oriented and believe there is no project too small...or too large.