New Partnerships & Responsive Redesigns Galore
By: Kris Gerner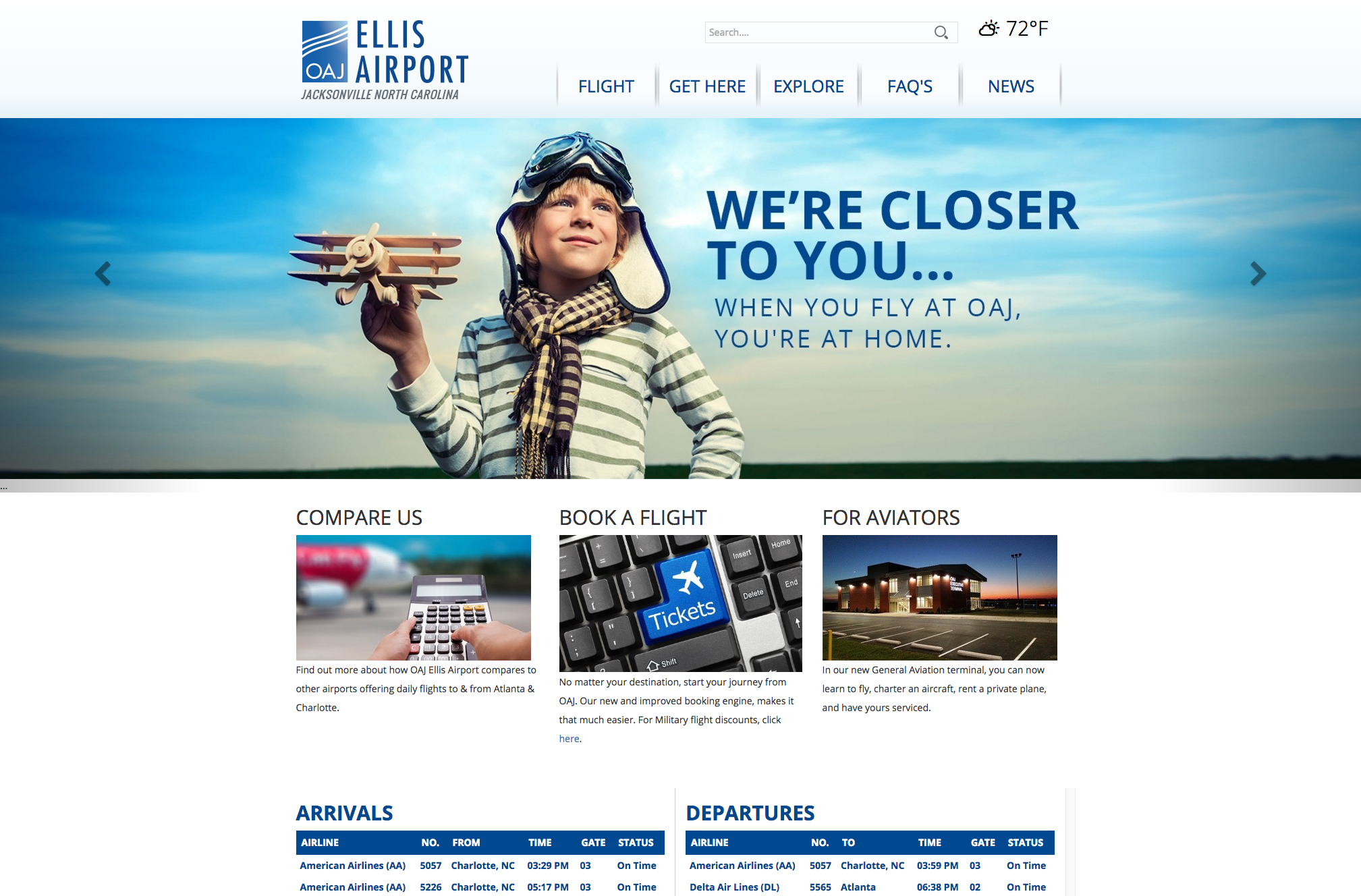 It has been a busy few months here at BlueTone Media, the team has been working hard to launch our last batch of responsive websites.
Fly OAJ
The Albert J Ellis Airport located in Jacksonville, NC is our latest redesign. We started by developing a new responsive design to assist mobile users that visit the website. The next step was to add more pages that thoroughly describe all of the services the airport offers, and that also help travelers plan their flights. We topped off the design by adding an Instagram feed to keep visitors up to date with what is happening only a daily basis. Fly OAJ provides direct flights to Atlanta, Charlotte, and beyond.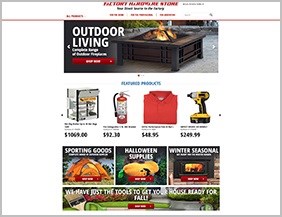 Factory Hardware Store
The good folks at the Factory Hardware Store contacted us a little while back to help them with their E-Commerce website.
They wanted to redesign their existing website so that users could be able to view and purchase products on their phones and mobile devices. The team rolled up their sleeves and created a new design that is not only eye-catching but is also very user-friendly. The new site now offers over one million products, and it is safe to say that have everything to satisfy your Automotive, Heating, & Plumbing needs.
Say Yes In Myrtle Beach
Say Yes In Myrtle Beach is a one-stop shop for couples that are planning to get married in North Myrtle Beach. They offer all inclusive wedding packages that include professional photography, a wedding minister, chairs, altars, wedding cakes and more. If you are dreaming about a beach wedding by the ocean, these are the people to call.