Wilmington Web Design, SEO & Internet Marketing Group
We are BlueTone Media, a web design and internet marketing company located in historic downtown Wilmington, NC. Since we started in 2003, we've worked with companies to develop successful design and marketing solutions. We invest our full attention into each of our clients, making sure that our designs are functional and our marketing efforts produce results. ...
Your website is everything. It's your business. It needs to successfully tell a story about who you are and the services you offer. At BlueTone Media we understand how important this is. We also understand you are busy running your business and you don't always have the time in your day to worry about how to make your website work. We have you covered! Our highly skilled, passionate team can help your website make the best first impression.
When it comes to online marketing, it's easy to see how important a web presence is. Your customers are searching online from their home computer, work computer and mobile device. They are looking for answers and products online, clicking paid advertising and using social media to get advice. With our experience in search engine optimization (SEO), pay-per-click advertising and social media marketing, we can meet your customer where they are. Our team can help put your website in front of your next potential customer. Let us put our skills to work for you.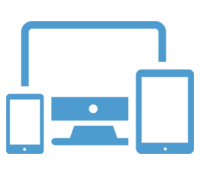 Web Development
If you can imagine it, we can create it. We pride ourselves in creating 100% custom websites for our customers while maintaining a dynamic flow of content to all of their pages. Every site we build, large or small, contains our Content Management System. This allows you to update the content on your site in a manner which is effective and on the web immediately.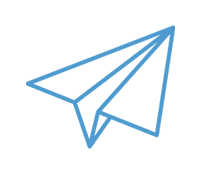 Let's Get Started
Want to know what we can do for you? Use the options below to let us know what you're looking for and we'll reach out to see how we can help.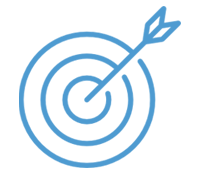 Digital Marketing
Our company understands how important online marketing is to your business. We pride ourselves on getting your website in front of the customers searching for you. Using marketing tools like search engine optimization, pay-per-click advertising, and social media marketing, allows us to effectively get your website in front of the customers searching for your service or product.
Our full-service web design firm can handle any of your website needs
400

+ Active Websites

2,300,000

+ Monthly Pageviews

99.9

% Uptime Guarantee

5,472

Days in Business

6,517

Nerf Darts Fired
Featured Clients
Odyssey Mechanical offers a full spectrum of HVAC services, from heating and air conditioning installation, service, and maintenance, to assistance with emergency repairs.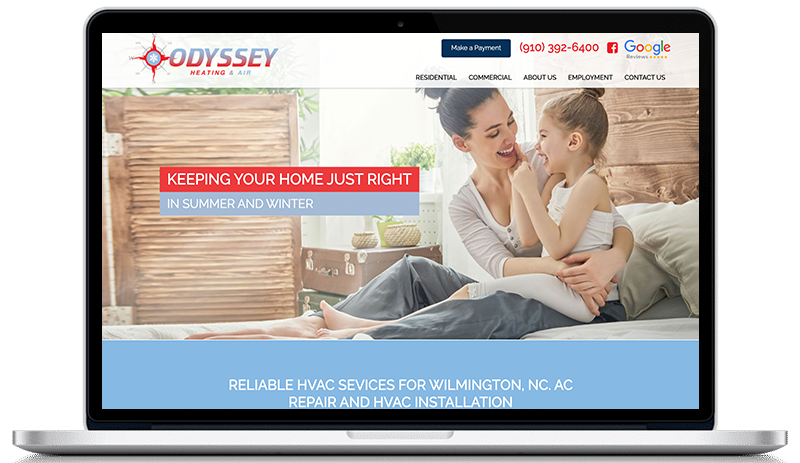 Featured Clients
Renewable Energy Design Group is one of the top solar contractors in North Carolina, offering solar panel installation and solar storage solutions for residential, commercial, and agricultural applications.