Is It Time to Redesign Your Website?
By: Kris Gerner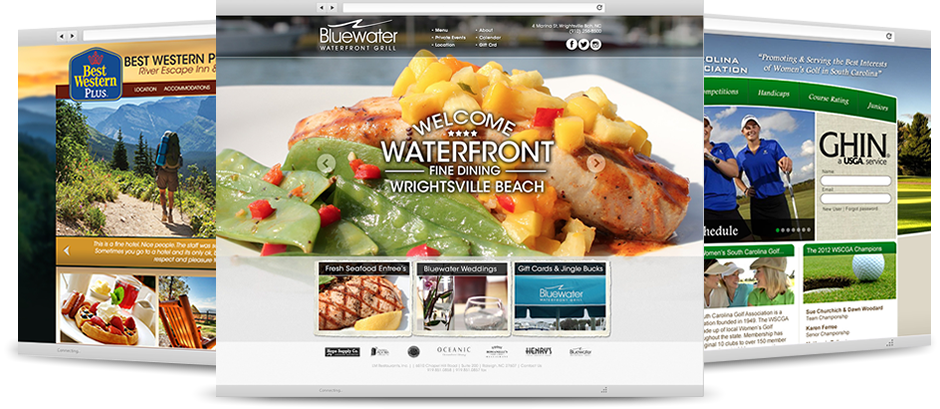 If you are running a website and are noticing drops in traffic and fewer conversions, it may be time to consider a redesign. Technology changes fast, and an upgrade with a fresh look may just be the boost that your business or brand needs. Here are six reasons to redesign your site.
The Site is Outdated
If your site has been online for at least three years, it likely needs a new design. Studies have shown that visitors will judge your website within .05 seconds of loading and will leave within 10 seconds if the purpose of your business is not clear. In addition, 75 percent of visitors will use the site design as a measurement of your credibility. This is why a modern and well-maintained website is so important.
The Site is Not Responsive
The majority of people access the internet through a mobile device such as a smartphone or a tablet. Having a mobile-ready website is vital, especially since Google now uses this factor as a ranking signal. A good mobile website starts with a responsive design, meaning that your site will scale and display well with all screen sizes. This will not only help you with retention and conversions but also provide a consistent experience for all visitors.
The Site is Slow
Research indicates that 40 percent of visitors will leave your site if it loads too slowly. While speed can be the fault of the web host to an extent, it can also be a sign your site needs an upgrade. A slow site will also affect search engine rankings and cause shopping cart abandonment. When your site is clean and fast, it encourages people to stay, browse and buy.
The Site is Broken
A big warning sign that your site needs a redesign is when things start to break. Whether it is forms or plugins, broken functionality is a sign of old, inefficient code. This sends a negative message to visitors, telling them that your site is poorly maintained. A redesign will refresh the code and add the latest technologies for optimal results.
The Site Has Bad SEO
Another aspect of redesigning a site is improving its search engine optimization (SEO). The reality of SEO is 75 percent of web users will only follow links on the first page of search results with 60 percent of those clicks going to the top three links. A new design will accommodate the latest search algorithms to ensure your site receives an excellent ranking that encourages people to click through.
The Site Does Not Integrate Social Media
Like it or not, this is the age of social media. If you have a business, you need to have a presence on Facebook and Twitter in order to engage with your target market. Sites that present visitors with social media sharing buttons can see a 700 percent increase in traffic and visibility. It is estimated that 80 percent of small businesses receive one-quarter of their traffic from social media referrals. A sparkling new redesign will add these elements to give your site a fresh and modern look.
A redesign will help your business stay competitive, make your site easier to navigate, improve SEO and present your visitors with the best experience.
Jump to top