Why Can't I Find My Business on Google Maps?
By: Kris Gerner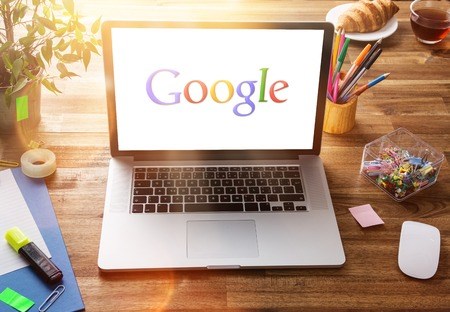 Every business owner wants to bring more organic traffic to his business's site, and one way you can dramatically increase those traffic numbers is landing on the Google Local 3-Pack. As its name suggests, the Google Local 3-Pack shows web users the top three Google My Business listings that match their search. Users can then click on a link to go to your site or call your business since the listing also has its phone number.
Your business will need a Google Maps listing to be eligible for the Google Local 3-Pack. Assuming it has a listing and it still isn't showing up on the 3-Pack, there are several possible issues that could be preventing your business from appearing.
The Listing Has Inaccurate
Start by double-checking all your business's information on its listing, including the phone number, name and your hours of operation. Even minor inaccuracies can cause your business listing not to appear on the 3-Pack.
Your business's address is especially important. If your business has moved since you set up the listing, you need to update the address by logging into your Google My Business account. Once you update it, Google sends a postcard in the mail which has a code on it. Completing the address update requires you to enter that code to your business listing.
Google Suspended Your Listing
Google suspends listings when there are problems with its quality. Suspended listings don't show up on Google Maps, so if your listing is suspended, get in touch with Google to see what you need to fix with it.
You Chose the Incorrect Business Category
If you don't have the right business category selected for your business, it probably won't show up in the correct search results. You can select a maximum of two business categories, and the primary category should be the one that best fits your business. Don't select a second business category just so you have two selected – you should only choose a second category if it also fits your business.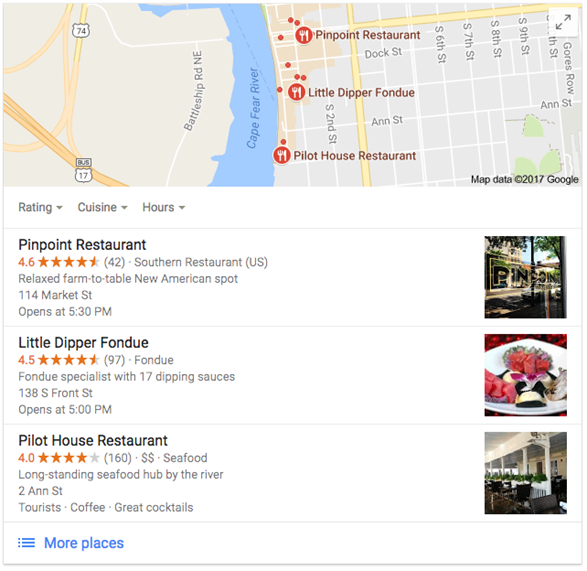 You Have Fake Reviews
Google has ways of figuring out which reviews are legitimate and which are fake, so it doesn't pay off to get fake reviews for your business. It's usually easy enough to tell when a review was written by someone who never even used the company, especially if the reviewer lives well outside where the company is located. If Google sees that quite a few of your reviews are fake, your business listing won't appear on Google Maps.
Ask your customers either in person or via email to leave you a review on Google. You won't get reviews as quickly, but it's about the quality of the reviews, not the quantity. A small number of real reviews is much better for your business listing than hundreds of fakes.
Your Business Website Is Low Quality
Google also takes your business website into consideration when deciding whether it will display it in the 3-Pack. The Google algorithm prioritizes high quality sites that provide an excellent user experience.
There are several site issues that can keep you from making it on the 3-Pack. Of course, a site that's filled with spam is a no go. Coding issues and sites that present security risks are also out of luck. The Google algorithm checks the loading speed of your site and if it's optimized for mobile phones.
You can use the free Google Developer PageSpeed Insights tool to check your site's speed on computers and mobile devices. A score of 85 or above is what you want. The tool will provide suggestions on improving your site speed, along with step-by-step instructions on how to implement those suggestions.
You Haven't Updated the Business Listing
With Google My Business, you're able to write a description of your business in the story field, add its logo, include as many images as you want and update your business's status at any time. These are all valuable features that you should take advantage of. Not only does it provide users with the most accurate and current information about your business, it also makes your business listing more likely to reach the 3-Pack.
The Google algorithm typically prioritizes listings that are updated. It doesn't take much time to upload some new content every week or so, and it could make all the difference in getting Google to choose your business listing.
A Google Business Listing Is Well Worth the Effort
Whether on a computer or a smartphone, the typical web user who is looking for a type of business in his area will type it into Google. When he does, the first thing he's going to see is that Google Local 3-Pack. If your business listing is on it, he's much more likely to choose it than a business buried among the rest of the listing results.
Just making the Google Local 3-Pack can have a dramatic effect on your business's popularity, and creating a Google My Business listing is completely free. Considering it doesn't cost you anything and only requires a minimal time commitment, you should make sure to have a listing set up and to keep it up to date.
Getting your business listing ready is simple. If you are creating the listing, add all your business's information. If you're updating it, make sure that all the information is current. Include any images you have for your business, and update its status frequently so the Google algorithm sees plenty of activity with your listing.
The last piece of the puzzle is getting those 5-star reviews. Encourage customers to leave you a review – many business owners even provide an incentive for leaving a review, such as a small discount on an order. Legitimate reviews from happy customers can be the difference between being having just another business listing and ranking in that Google Local 3-Pack.