How To Get Your Business On Google
By: Hayden Jarman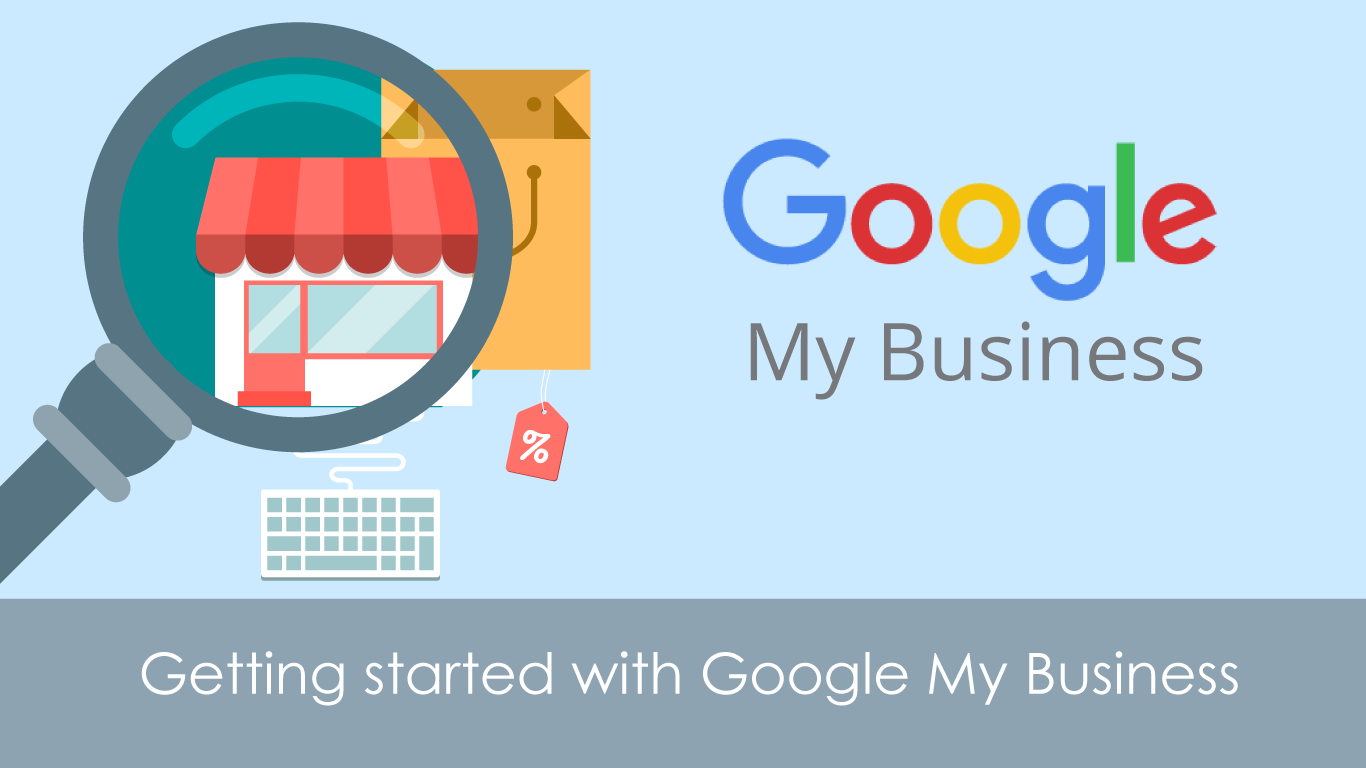 How To Get Your Business On Google
Your Google My Business Page is the first place Google looks for your company's NAP (name, address, & phone number).

That's important because the main reason to put your company online is for customers to find you - and if Google can't find you, no one can!

They're the largest and most popular search engine around, so there's really no getting around them.
But there's another reason to set up your My Business Page that'll interest you even more - and that's because it has to do with your reputation.

You see, if you don't create the My Business Page for your company first, anyone can! That's because Google allows anyone to create a listing for any business if it doesn't already exist.
Don't let your hard-earned reputation go to shambles because you didn't create your page in time. Follow the simple steps below and you'll get it taken care of in no time flat!


---
5 steps to creating your Google My Business Page
*
See Bonus Tips
Step 1
Visit this page, then click "Start Now".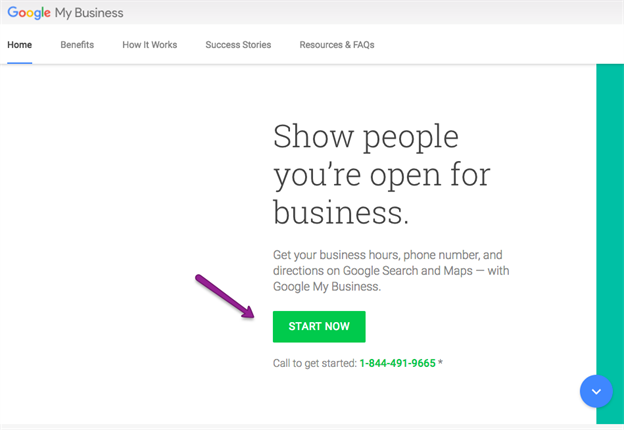 Step 2
Fill in your business details*.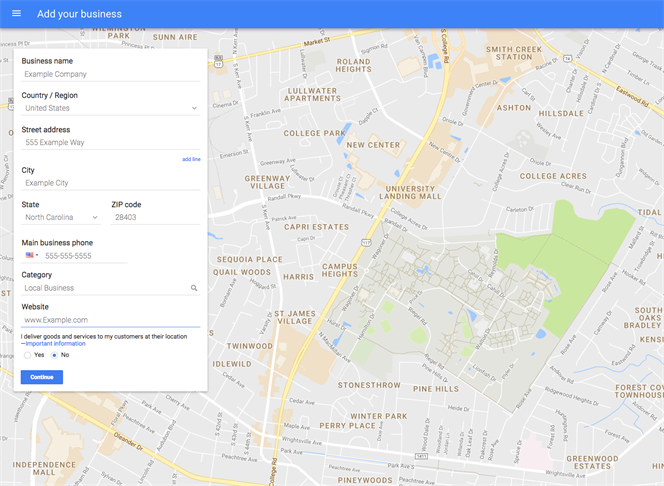 Step 3
Confirm that all your business listing details are correct.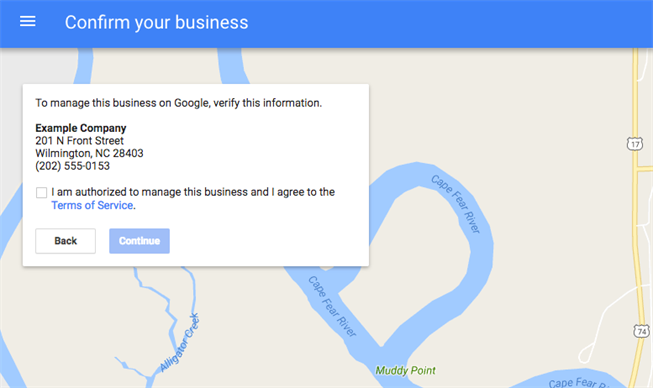 Step 4
Verify your business by phone or postcard. It usually takes about 2 weeks to get the postcard.


Step 5
Complete the page as thoroughly as you possibly can.



---
Bonus Tips
If you serve customers anywhere other than your physical location, make sure to check "I deliver goods and services to my customers at their location" in step 2. That way, you'll be able to choose your service areas further along in the process.
Fill in every detail that you can, especially the section linking to your company website (*if you don't have one, see below). This will be the go-to information source for Google - so accuracy is key!
Don't forget to upload appealing photos of your business and services - Google loves pretty pictures, and so will your potential customers.
Bookmark your completed "My Business" page. You'll be coming back often, and it's not the easiest page to find manually.
---
Important Disclaimer: This post was written to give you all the info you'd need to get your business on Google My Business. But you can't stop there!
When customers search for your business now, you'll show up on the right-hand side of the search results.
But if that listing isn't connected to your company website, the customer won't be able to buy anything from you. And after all, that's the end goal, isn't it?
If you already have a company site, make sure to add it in the appropriate section of your My Business page. If not, contact us here, we'd love to help!