5 Reasons Why Your Social Media Strategy Isn't Working
By: Kris Gerner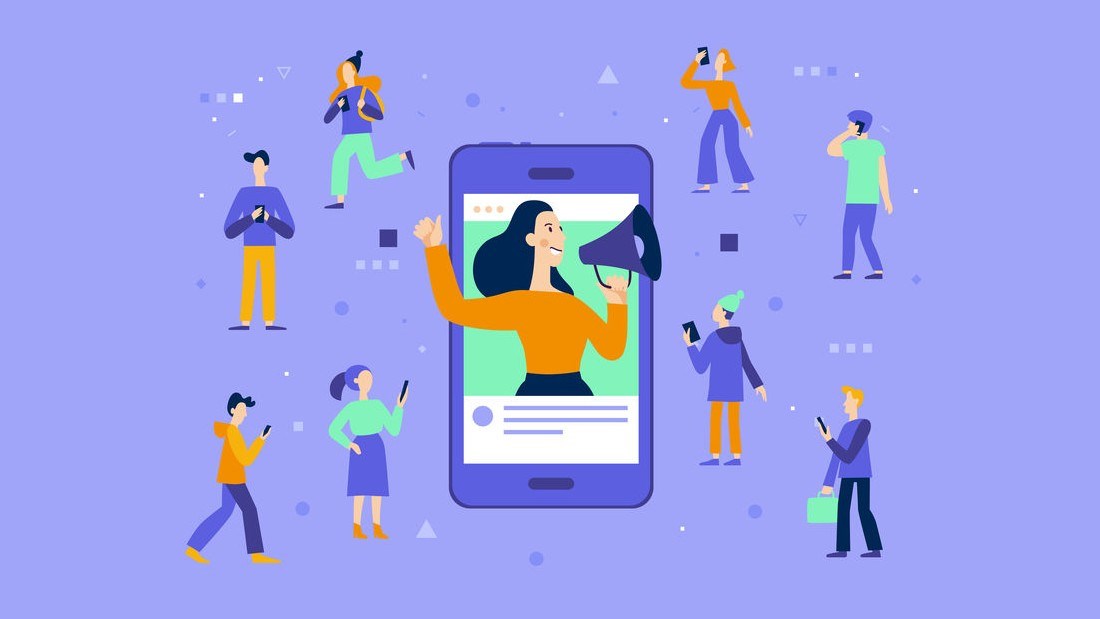 You aren't consistently engaging with your audience.
It's kinda like the old saying, practice makes perfect. Posting something once or twice a month is not going to do much for your brand. Customers are looking for new and fresh content daily and they are rewarding companies that deliver.

With social media, you have to think of it as an ongoing conversation that you're having with your audience. The more you post about things that are relevant to your business, the more likely your followers are to engage with your brand on social media. To keep your audience's attention, you need to post daily. 5-7 times a week may sound like too much, but it's what users are looking for.
You don't know who your audience is.
This is something we see pretty often. Brands are so eager to start publishing and promoting their posts that they totally miss the mark. How many times have you seen a sponsored post in your newsfeed and wondered why you were seeing an ad for vacation timeshares in Costa Rica? It happens all the time, and these mistakes can be avoided by looking at your demographics' analytics. Of course, not all audience mishaps can be solved with targeting software. Being aware of your content is the most important thing to focus on. For example, if you're a hip and trendy new restaurant that's about to open, you may not want to post photos of an empty dining room. While it does show off space, it can create a negative feeling. Instead, take pictures during your soft opening and show how much everyone loves your food.
You aren't showing love.
You've found your audience and your posts are getting lots of attention, but you are commenting back. Responding to people that comment on your posts is a way to give a quick high five and show that you care. Whether the comment is good or bad, you should respond if it's addressed to your brand. Anytime I see a negative comment and the brand does not respond, it makes me think they don't care about the person's issue or they're too scared to admit they might have actually made a mistake. We all make mistakes and while it might look like everyone on social media is perfect, just remember that you're only seeing what they're showing you. If you want to win by showing love, don't discriminate - you actually have to show love to happy and unhappy followers alike. Listening and responding is the best way to show people that you care.
Every post is trying to sell something.
People get on social media to be with their friends, not to buy stuff. Going all in with promoted posts about specials and deals every day is not going to generate much ROI. Instead, you need to post things about your company, local events, and industry news. We're big believers in the 3:1 formula, which states for every 4 posts, one can be targeted at sales. This will keep your followers happy with your lifestyle content and interested in your promotional posts. Remember, this is an ongoing conversation, you're in this for the long haul. Fly-by-night, quick-win clients usually don't last long. We all want lifelong clients that will become advocates for our brands.
You're already doing too much.
You're busy running your business, handling the day-to-day activities and you need someone to help. There's a reason why we hire an accountant to take care of payroll and taxes, because it takes a lot of time and they're educated on all the fine details. It may sound easy, but running a successful marketing campaign takes time and attention. If you have an excess of free time, go for it, but if you're already being pulled in too many different directions, get some help and hire a professional. Our marketing team here at BlueTone Media has been helping brands with their online presence for over 15 years, and we'd love to help you with your social media marketing.