The Top 3 Reasons to Utilize E-commerce
By: Chelsea Maher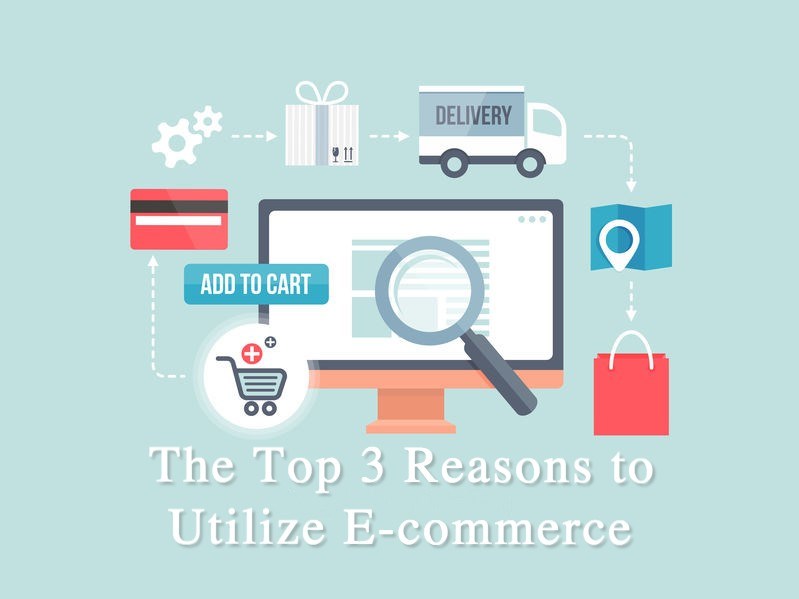 Regardless of whether you enjoy shopping or not, you've most likely done it at some point in your life. But, while many people still go out and hit the mall, more and more consumers are opting to conduct their shopping experience in a much more convenient place: the internet.

Nowadays, the vast majority of major retailers have online stores, as well as brick-and-mortar stores. Some retailers don't have physical locations at all, instead existing solely on online revenue.

As a small business, you may not be sure if setting up e-commerce is right for you. In most cases though, if you aren't peddling your wares on the internet, you're missing out. If you're still not sure, allow us to provide our top 3 reasons to use e-commerce.

What is E-Commerce?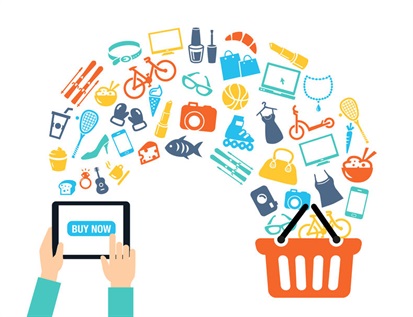 Simply put, e-commerce is when goods and/or services are sold on the internet in exchange for money. It became popular around 1994, when encryption technology was first used to securely facilitate online credit card transactions.

Fun fact: That first item sold was a CD of Sting's "Ten Summoner's Tales" (in case you were wondering).

Since that day, billions of dollars are exchanged online every year and the number of people shopping online has reached 21.8% of the population. So why should you do it?


1. E-commerce Can Save You Money

You will have to pay to get your e-commerce site set up, whether you're using one of the DIY e-commerce platforms or hiring someone who does e-commerce website design. After that however, you can start saving big bucks on a whole bunch of things.

Take payroll for instance. If you have a physical store, a certain percentage of those sales will move online after launching your e-commerce site. That means you won't need as many employees as you used to. If you're running solely on e-commerce, you'll hardly need any staff. There are many, many small online business that are run by a single individual who receives new orders and ships them out all on their own.

Switching from a physical store to an online store also means you'll save a ton each month in monthly expenses. No more expensive leases and insurance policies. No more heat/AC, electricity, water, sewer, or commercial internet bills. You won't even have to commute to work anymore, so you'll even save on gas and car maintenance.

Finally, you can utilize drop shopping to lower costs even more. Drop shipping is when you (the seller) don't keep products in stock but instead have a third party (e.g. the manufacturer) ship the products for you directly from their facilities.


2. E-commerce is Low Risk

A lot of this is because it is so cost effective. Obviously if you're not spending much to get your e-commerce solution up and running, you can't lose much if it doesn't go well. You simply aren't as likely to go into bankruptcy if your e-commerce efforts fail.

By extension, e-commerce can also reduce the risk of marketing campaigns. Advertising is probably the marketing effort that is most affected, since your efforts in that department often result in a total 180 when using e-commerce. This is especially true if you are forgoing a physical location, because incredibly expensive billboard, TV, and radio ads are no longer strictly necessary.

Instead, you can switch to primarily using online advertising methods, which are way, way cheaper and lower risk than traditional methods. Plus, social media marketing is basically free and has almost no risk associated with it at all, so you'll definitely want to utilize that.


3. E-commerce Can Help You Reach Your Target Demographic

When you have a physical store, a lot of your success depends on your location. You're pretty much always riding on the hope that the kind of people who want to buy your products will either just happen to be walking by or be willing to travel to get to you.

When your store exists online, location is meaningless. You can reach customers all over the world if you want to. Plus, figuring out who really wants your products is super easy with just a little extra work.

Here's the thing, the vast majority of people will research products online before they're even close to being ready to buy. Often, people will end up buying online too, even if they initially intended to make an in-store purchase.

Once you start making some sales, the best ecommerce websites can help you learn more about your customers. You can learn things like where your products are most popular, which products your customers like most, and what pages or products customers are viewing when they decide to leave your site. Information like this is virtually invaluable when you're trying to get inside the consumer's head.

Start Your E-commerce Store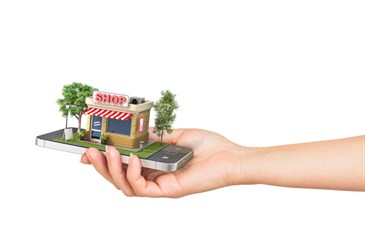 All of the advantages don't discount that fact that setting up an online store can feel daunting or intimidating, especially to a small business. If you're looking for someone to help with e-commerce website development, look no further.

BlueTone Media has all of the resources to help you design, host, and launch an e-commerce store that will help you increase sales and connect with the customers of your dreams. Get help setting up an e-commerce website by getting in touch with us.

Sources: https://sleeknote.com/blog/e-commerce-statistics