Why Should You Work With a Digital Marketing Agency?
By: Hayden Jarman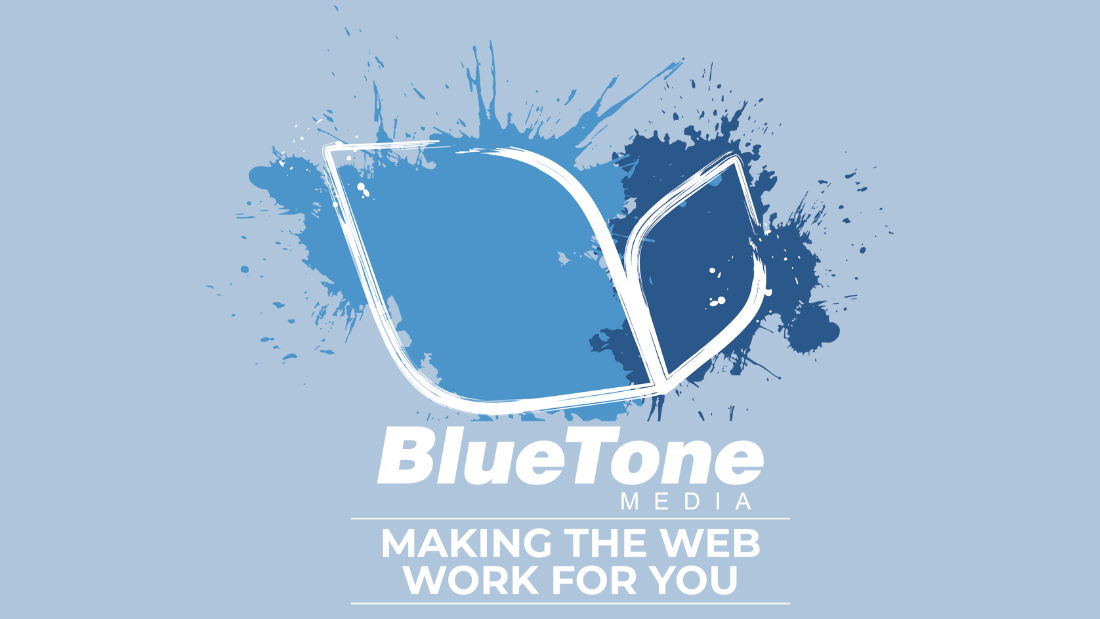 Working with a digital marketing agency can be intimidating, especially if it's your first time. The benefits of digital marketing are well known, but there are a variety of other unknowns in choosing a marketing agency.
What can your business expect to gain from it?
How can an agency help you generate more leads and customers to improve your bottom line?
What do digital marketing agencies offer that an in-house marketing administrator does not?
If you're running a small or medium-sized company, you'll want to contemplate digital marketing investments. Why? Because you're handing over control of your company's public image to people you've never met.
Before agreeing to anything, you should know EXACTLY what you're getting yourself into. If you want to be successful in digital marketing, you'll need the help of an experienced firm.
But where can you go to learn more about how digital marketing organizations work and what to look for? The resources are sparse.
Your success is our personal mission. So, whether you choose us as your marketing agency, we are here to help! That's why we've put together a guide to explain what you can (and should) expect from a digital marketing agency.

Why Should I Work With a Digital Marketing Agency like BlueTone Media?

More Bang For Your Buck

If you make a marketing mistake or need quick help, it can be challenging and very expensive to recruit an experienced marketing professional with the specific talents you need. A good digital marketing agency will have a full team of specialists on-hand and ready to help with ANY marketing challenge.
And when you purchase agency services, you'll pay for the PRECISE number of hours actually required to get the job done. Rather than having to pay a full-time employee salary, this means that you'll pay for what you need… nothing more, nothing less!

More Complete Digital Marketing Tool Belt

In 2022, it's relatively easy for digital marketers to gain valuable information about customers, website performance, and paid marketing campaigns, thanks to a wide range of useful tools. Whether for social listening and social media management or marketing and search engine optimization, there are tools out there to support your team's efforts.
The bad news? Those tools typically carry a high price tag.
Fortunately, digital marketing agencies leave ample room in their budget for the tools and technology needed to manage and assess marketing programs on behalf of clients. Direct access to an agency's advanced software and hardware–like Google Analytics–is possible sometimes. In other cases, you may only review the data. You can expect to see the results of your agency's extensive technology stack as performance statistics, engagement insights, and efficiency with marketing spend.

Top-of-the-Line Productivity

With the research and strategic direction of a professional digital marketing team, you'll be able to identify the methods that will be most effective for your company.
As a result, you'll save time and money that would otherwise be spent experimenting with marketing tactics on your own. With this kind of help, you are free to devote yourself to what you do best–running your business and satisfying your clients.
Instead of finding experts like SEO specialists, content writers, website developers, and graphic designers, you can simply hire a digital marketing agency, where such experts are all under one roof, collaborating to develop cohesive, successful brands.
That being said, selecting a digital marketing agency that functions like an extension of your own marketing department is essential. Your digital marketing agency partner will fill the gaps in your in-house marketing team's expertise and availability time. An agency specializing in digital methods can help you strengthen your existing digital marketing efforts and identify new tactics that will help you reach your goals. There is a high probability that your unique digital marketing plan will require specialized knowledge that your marketing staff just cannot provide.

What Should I Expect When I Work With a Digital Marketing Agency Like BlueTone Media?

Communication

To fully meet client expectations, a digital marketing team NEEDS to make sure they are asking the right questions and communicating effectively with their clients.
Open and honest communication is the most essential aspect of BlueTone Media's fundamental values. We feel that clear and concise communication is necessary for any successful relationship–especially in working with clients to build successful websites and digital marketing campaigns.
Your digital marketing agency should attempt to communicate with you at every stage of the process, beginning with a kick-off meeting and continuing through regular dashboard performance reviews. Ideally, there should be NO misunderstandings. Once you clearly communicate your expectations, it's your marketing agency's responsibility to make sure they understand your intentions and hold themselves accountable for your unique goals.

Accountability

Mistakes happen. A trustworthy digital marketing team will take full responsibility for them and find effective solutions quickly, without pointing fingers.
You'll want to find a marketing team that makes you feel comfortable enough to speak freely about your frustrations or dissatisfactions. Holding back your initial reactions can ultimately derail deadlines. If you keep quiet at first but decide to bring up a fundamental issue too far down the road, that'll just require the developers, designers, and writers to take extra time to make more substantial changes.
At BlueTone Media, we do everything we can to meet our clients' growth goals. But we can't do that if our clients aren't clear when we aren't meeting their expectations. So, when our team asks you for feedback, comments, or suggestions, provide plenty of it!

Responsiveness

Timeliness and availability are also two important factors to consider when looking for a digital marketing agency to use. You'll want an agency that delivers what they promise, when they promise.
At BlueTone, responsiveness is one of our key values. We do all we can to provide quick responses, beat deadlines,and hit milestones early.
We realize that sometimes busy seasons and challenges can cause stalls on projects, but you can be confident that the BlueTone team will do our part to ensure all projects stay on track as much as possible. Our team is available when you need us. We strive to answer all emails and phone calls in a timely manner to ensure our clients are well taken care of.

Excellence

Not all digital agencies are created equal. Some digital marketing agencies may only specialize in certain types of work (such as marketing content, SEO, paid advertising, or social media management). Or they may only work within specific industries.
Other full-service digital marketing agencies, such as BlueTone Media, are more diversified and able to bring a wider variety of skills to the table. This broader capability allows such agencies to compete more effectively and frees clients from having to work with a variety of different vendors.
And when you partner with BlueTone, you're working with a team that puts clients' needs first and never settles. As digital technology is ever-growing, we realize there are ALWAYS ways we can improve our methods alongside it.

Need a Full-Service Digital Marketing Agency?

Learn more about the BlueTone Media team values and services. Or contact us today to schedule a FREE initial consultation.