Happy Turkey Day to All!
By: Megan Tarble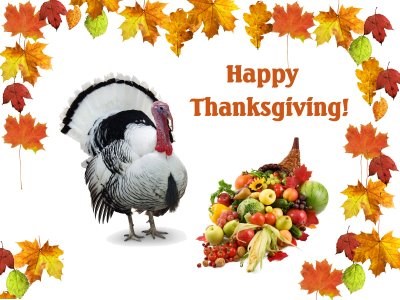 The holidays are officially here! Time for family, turkey (or tofu-turkey if you're vegetarian), and giving thanks. In the morning we watch the parade, eat a good breakfast,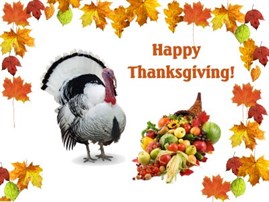 and sit around and spend time with family. I remember the last Thanksgiving we had at my house was in 2006, my dad was teaching us simple yet fun games he did as a child, that was one of my favorite Thanksgivings.
After Thanksgiving almost seems more important than the day itself, well at least in my house. The day after is when we get to break out the tree, the ornaments, the Christmas lights, and all the other decorations! For others, it means going to the store at 4 AM for all the great deals on gifts for Christmas! Here is a link for all you tech fans who want to save a few bucks on black Friday
http://www.cnet.com/pictures/top-10-black-friday-tech-deals/
I have also found some cute recipes for Thanksgiving since I'm not much of a cook myself, I had to steal them from another website. The Oreo Turkeys look adorable!
Like I said, Thanksgiving is a time to give thanks to the things most important in your life, and the staff here at BlueTone Media would like to thank everyone who has helped this company be as successful as it is today.