Shoebox of Photographs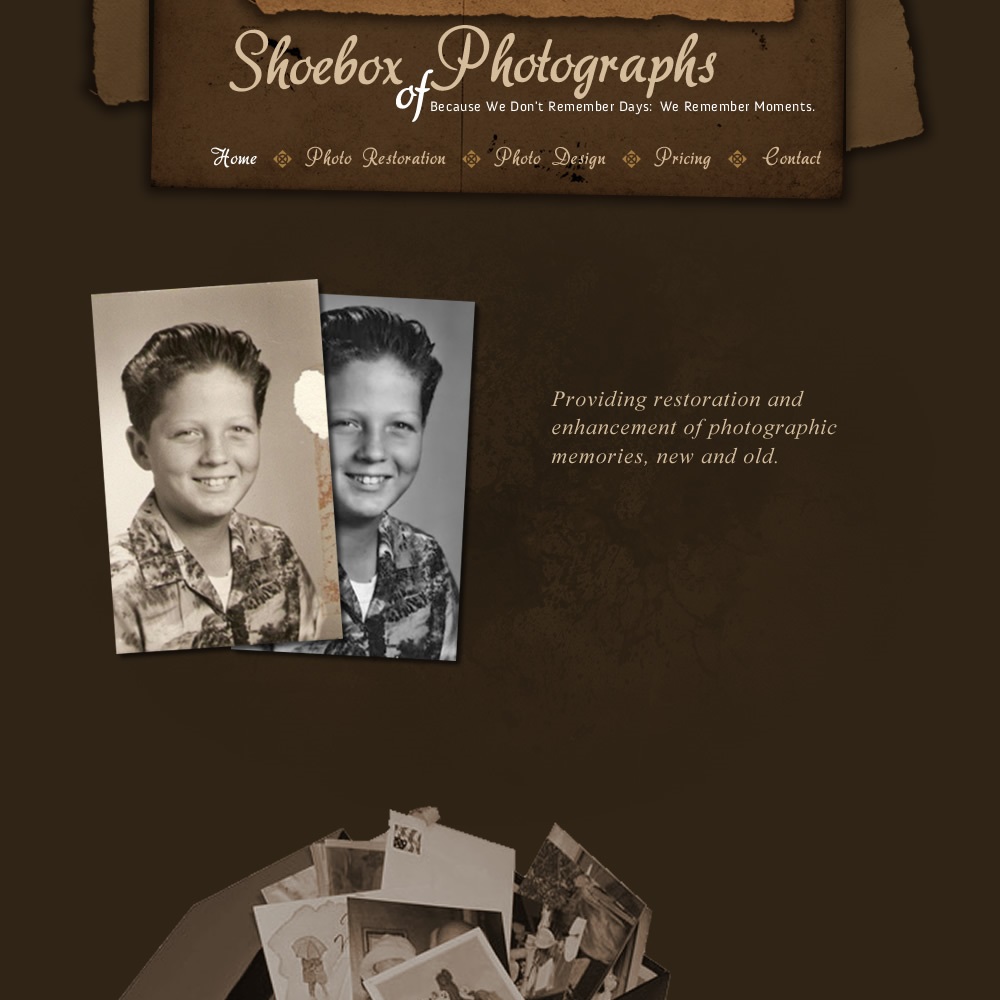 This is a cute website, with neat little features.
Shoebox of Photographs
is a company that restores old photos and makes them look like new again. We all know we have a box of photos somewhere that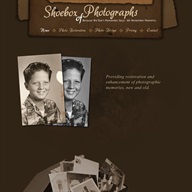 could use some help, or that pile of photos that you keep saying your going to edit and fix yourself and you never do. The neat thing about this site is you can see a before and after photo by simply moving your mouse over the photo. Some of the photos I move my mouse back and forth over the photo, just to see it change really fast. (I guess I'm easily amused like that). So break out that old box of photos, and make sure the memories you have of your friends, family, and loved ones stay crisp and clear....just in case your memory doesn't.