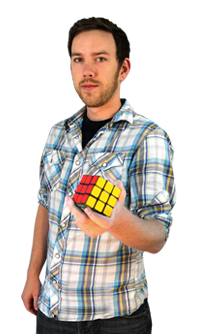 After graduating with a Bachelor of Art in Graphic Design from the University of Akron in Ohio, Alan immediately began testing his design abilities working with prestigious clients like Goodyear, Firestone, and the University of Akron.

With a few years of design experience in the world of print advertising and production, Alan decided to pack-up and relocate to an area with a lot more sand and a lot less snow!

Now a Wilmington resident and member of BlueTone Media since 2009, he has become our Lead Designer. With a few hundred website designs under his belt, Alan strives to make each design look better than the last. In his spare time, he's been learning to surf and has collected way too many shark's teeth (but still gets excited every time he finds one).