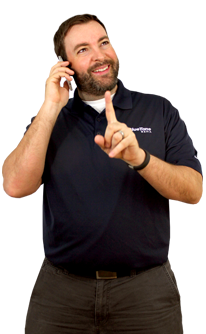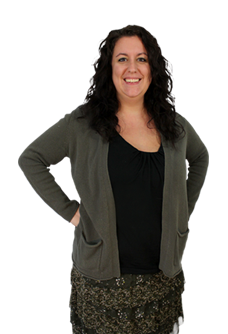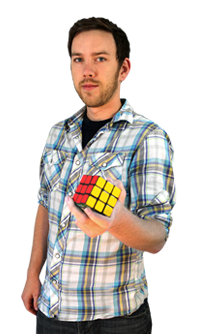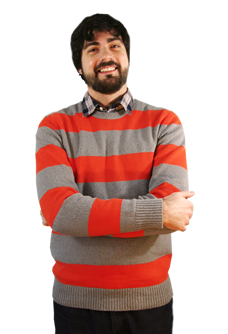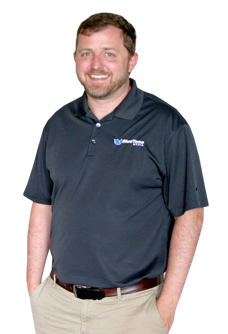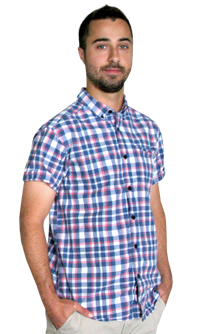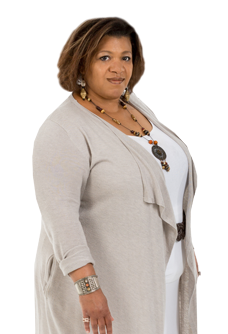 Jimmy Honsinger
CEO, Founder
Raised in the chilly hills of the North Carolina mountains, Jimmy longed for days of warmer weather. So he took his computer skills, moved east, and created BlueTone Media. Though he now spends most of his days behind the comfort of his computer monitor, the warm glow of pixels bouncing off his pale skin, there's a fire inside of him that heats him, drives him. He strives to lead a team that creates intriguing websites, stays on the cutting edge of technology, and offers fanatic customer support. And while he possesses talents that no other mortals seem to have, it remains that Jimmy is just a man. Husband, father, son-- he is all of these things. Though here at BlueTone, he is our leader, our captain, our friend.
Brad Graham
Director of Marketing
Around here, we call Brad "Hat Rack" because he wears a lot of hats in the office. Actually, that's not true, no one calls him that. But it is true that Brad tries to be well-rounded to help wherever he can. He has HTML and CSS skills, is efficient with several different design and development programs, and loves talking with BlueTone clients about getting the most out of their websites. And while he may not don a clever moniker, we do usually refer to him as a good dude.
Megan Tarble
Office Manager
For six glorious years, Megan has been the center of office communication and management for Bluetone Media. With her associates degree in Business Management, Megan has complete financial control of our company-- not saying she's controlling, but definitely not saying she isn't.
But don't let her sweet voice fool you-- she can be rather feisty on the racquetball court! The youngest of four sisters from Long Island, NY, Megan came to grace Western North Carolina at the age of 6. As a Wilmington resident for 14 years, she has gained a husband, a house, a 9 year old son and a headache. During her free time, if any, Megan often paints or spends quality time with her family, all while still finding a way to dedicate time to her borderline obsession with cheese.
Alan Everson
Art Director
After graduating with a Bachelors of Art in Graphic Design from the University of Akron in Ohio, Alan immediately began testing his design abilities working with prestigious clients like Goodyear, Firestone, and the University of Akron. With a few years of design experience in the world of print advertising and production, Alan decided to pack-up and relocate to an area with a lot more sand and a lot less snow!
Now a Wilmington resident and member of BlueTone Media since 2009, he has become our Lead Designer with a few hundred website designs under his belt, and strives to make each design look better than the last. Also while in Wilmington, he has been learning to surf and has collected way too many shark's teeth (but still gets excited every time he finds one, just like it were the first one he saw).
Klinton Henry
Project Manager
A long-time lover of movies, video games and other extremely nerdy things, Klinton often spends his spare time practicing how to introduce himself as "Klinton with a K" in front of various mirrors. Happily married to his high school crush, Klinton and his wife Sarah often dote upon their adorable animal children in the evenings by the fireplace. Among them is a Yorkshire Terrier named Winston and a 20lb cat named Stewart, of which Klinton heroically rescued as a kitten from a sinister cardboard box in front of PetSmart. Okay, it wasn't sinister. And it was a crate. A nice, clean crate. Okay, he adopted Stewart.
With a BS in Physics from ECU, Klinton has worked a number of jobs during his education from pizza flinging to hardware installation. With a peak interest to return to his hometown after college, our available position for Web Developer caught his keen eye, so he fled south with his beard-trimmer in tow. Soon Klinton was voted onto the island with our team of developers and was building websites and modifying Nerf guns in no time.
Robin Marella
Support Manager
Robin came to Blue Tone with a degree in Business Management and is currently working towards a Master's in Marketing but, all in all, a true love for technology. And, wanting nothing more than to thrive in an environment that has fun making websites come alive. She not only found a passion but a family that feels the same as herself. She laughs restlessly throughout the day and found at the end of the day BlueTone is her home away from home.
When she isn't at work, her two beautiful girls keep her busy - whether thru soccer or anything else an 11 and 15-year-old could possibly do. Of course, you can't leave out her four-legged friends - she has a huge soft spot for animals as well.
Kris Gerner
Digital Marketing Manager
Kristopher joined the BlueTone team in February of 2016 as an SEO Specialist. Obsessed with all things related to search, he spends most days creating actionable link building tactics and SEO friendly web pages.
Originally from Burlington, NC, Kristopher studied computer science & music theory. After relocating to Wilmington, NC in 1999, he started a small photography business, which he still runs today. www.photosbykristopher.com
Hayden Jarman
Marketing Manager
Growing up in Jacksonville, NC & then moving to Wilmington to attend UNCW - Hayden's never lived more than 30 minutes away from the beach. That's a really good thing - because he's actually part Dolphin.

After graduating with a Professional Writing degree, he quickly dropped his dream of becoming the next Stephen King for his other dream of, well...making a living. Luckily, he's been able to combine his writing degree with his obsession for data science in his career as a Marketing Manager.

Hayden's played guitar since he was old enough to hold one, and has been in a variety of bands over the years. Most recently, he's been writing songs of the folk/singer-songwriter variety. But his tastes change like the seasons, so don't be surprised if he's writing Norwegian Death Metal next week.

If you're ever trying to capture Hayden, set a trap with a nice glass of whiskey beside a fire pit - it works like a charm.
Tara Gannon
Accounts Development Executive
Ever hear the phrase: "Man! She is cooking!" Well, that's Tara ... she "cooks at whatever she does. Currently, she is cooking up some new business for us here at Blue Tone Media as our new accounts development executive. But in the kitchen, she literally does cook.
Tara comes to Wilmington from Florham Park, New Jersey, and is the mom of two teenage boys. So, cooking is something she loves to do because her boys love to eat! Plus one of her degrees is in Culinary Arts while the other is Information Technology. She enjoys being the mom to her boys. When she is not cooking for her family, or developing new business for Blue Tone Media, don't be surprised to see her at a jam session on stage after hours singing the blues. And man, that lady can sing! Yep. She can cook on stage too.... She's an excellent addition to our office as she brings a wealth of sales experience and a calm and fluent presence."
Our Team
BlueTone Media has been recommended as a top-rated Web Design and Development company by WebHostingSearch.com, who also provides reviews of the top hosting sites on the Internet.
BlueTone Media has been doing web design in Wilmington, NC for the past twelve years. Located in the Murchison Building in the historic downtown district, the company has multiplied in size, going from just two employees to 17 in that span. Check our Bluetone Media Jobs Page for our current listings. While the company continues to grow, we still keep everything customer oriented and believe there is no project too small...or too large.
Core Values
C - Communication
A - Accountability
R - Responsiveness
E - Excellence