Key Performance Indicators
91

%

Increase in New Users
56

%

Increase in Contact Forms Filled Out
90

%

Increase in Organic Sessions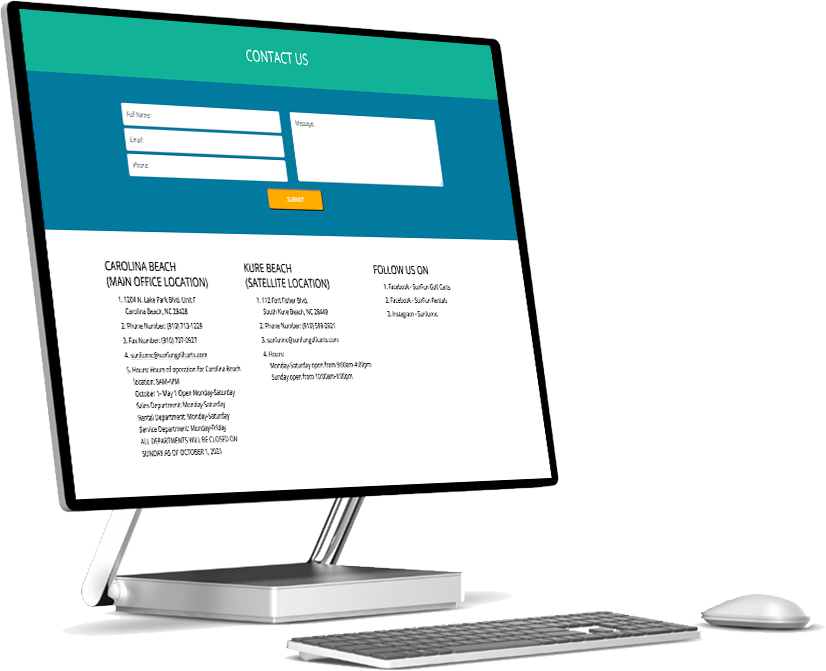 Project Overview
To provide a comprehensive marketing plan that would allow residents in the Southeast, Northeast, & Midwest to find Sunfun Rentals website when searching for golf cart rentals in Carolina Beach, Holden Beach, Oak Island, & Ocean Isle Beach.
Strategy:
Performed keyword research to find the terms with the greatest search volume related to our SEO focus ideas.

Generated a list of the top 10 terms to focus on getting to the 1st page of Google.

Performed competitor research to reverse engineer their most successful SEO tactics, to see what mistakes we could avoid, & lessons we could learn from them.
Optimized all Meta Information (Page titles, H1 tags, Meta-descriptions) to be SEO-friendly, so that Google can better understand the content of the site.
Fixed 404 errors we found indexed across the web.
Wrote monthly SEO-friendly blog posts targeting our "top 10" list.

Updated existing copy for the same purpose.
Shared blog posts across social media channels to reach broader audiences.

Created an updated XML Sitemap for the site, so Google can better understand the site's structure.
Went through existing content to find & take advantage of internal linking opportunities. Performed outreach to get other local companies to link back to the site.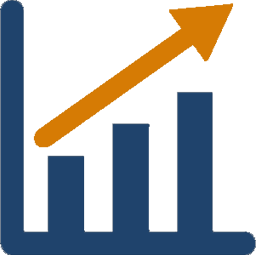 Increased new users to the website by 91% year-over-year during the peak Summer season.
We were able to generate a large gain in new users by executing on a well-rounded marketing plan that combined efforts from SEO, Google search ads, and re-targeting campaigns.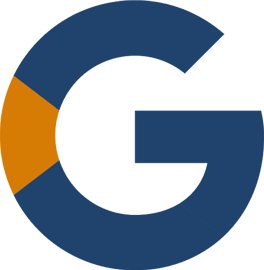 Increased the visibility of the site on search engines by optimizing for long-tail keywords.
After a thorough audit of search terms that converted into sales from the previous year, we reworked our optimization strategies for PPC, & Re-targeting ads. This allowed us to focus more on a smaller audience that was more like to make a purchase.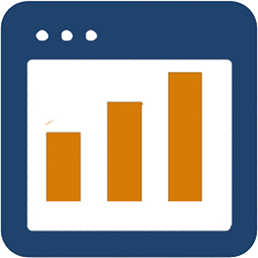 Increased organic sessions by 90% year-over-year.
These SEO efforts yielded 15,372 new sessions during the peak Summer season. This brought our organic session up to 90% over the previous year.
Increased the new lead contact forms by 56% year-over-year during the peak Summer season.
During the conversion optimization process, we worked diligently to create a better user experience and remove any barriers that might deter users from inquiring about SunFun's offerings.
Results Pre-SEO & Post-SEO
As you can see in the graph below, organic search traffic to the website increased significantly throughout the peak Summer season.

Let's Connect
You have web and digital marketing needs. We have web and digital marketing expertise. Let's find out if we're a fit.
Reach out to us!
How can we help you achieve your business goals?
Give us a way to start the conversation.
BlueTone Media, Inc
314 Walnut St. | Suite C
Wilmington, NC 28401
Technical Support [24hr]
Office Hrs M-F 8:00am - 5:00pm
Se Habla Español