CapeFearless.com
By: Hayden Jarman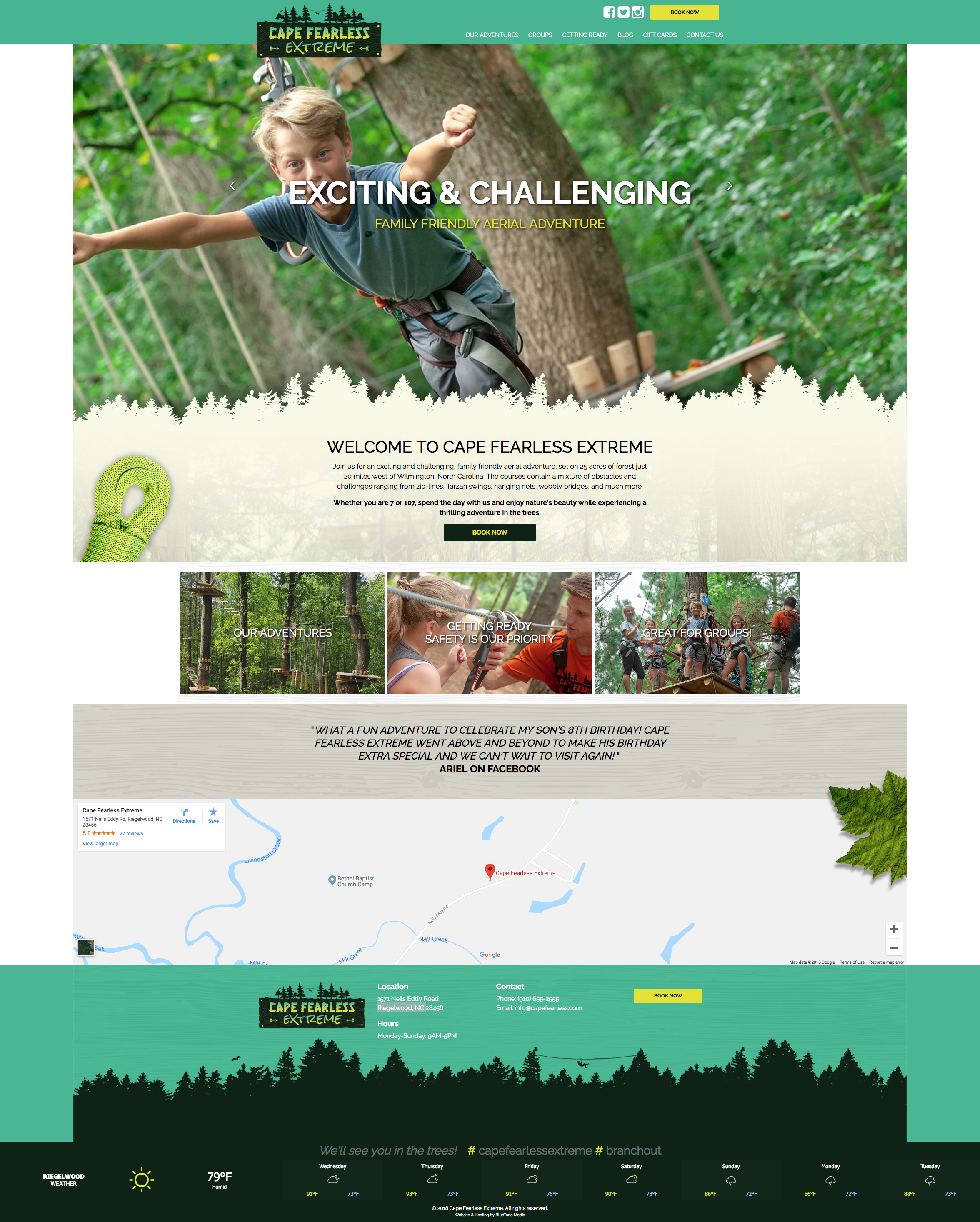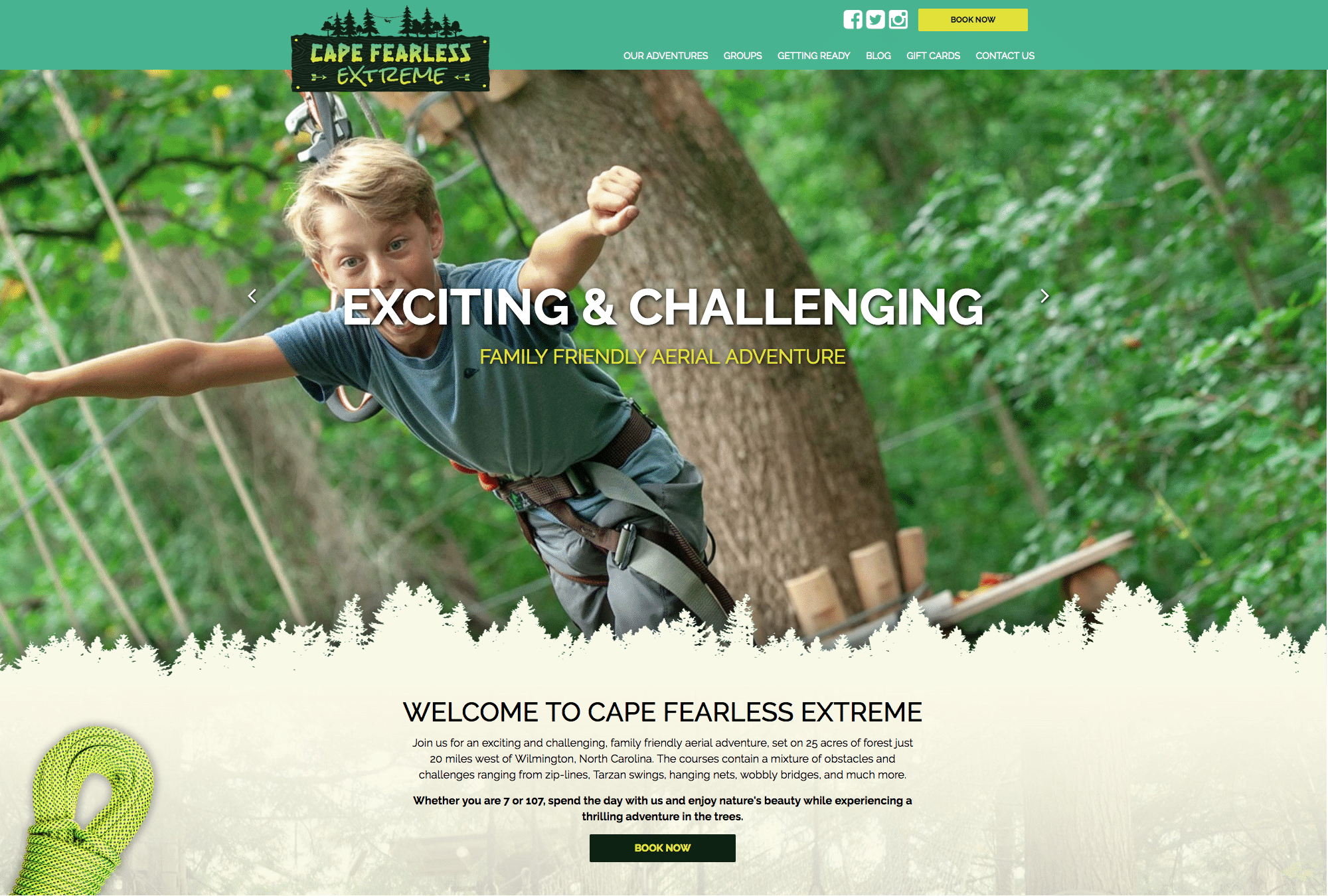 We'd like to announce our newest site: CapeFearless.com!
Cape Fearless Extreme is an Adventure Course Park, located in Riegelwood - right outside of Wilmington, NC. They offer multiple courses, all designed to bring you closer to the people you care about.
We all know that struggle brings people together. But doing it this way, you'll be able to bond without ever facing any real danger or hardship - all while having an absolute blast!
Their Adventures are perfect for all types of groups, including:
Families
Schools
Sports Teams
Friends
Bachelor/Bachelorette Parties
Corporate Groups
Civic Groups
Camps
Birthday Parties
Church Groups
Adventures
Cape Fearless offers two separate "Adventure Packages", each geared towards a different age range. Check out the options below:

Adult Course Adventure - Ages 10+
This Package will take you on an Adventure through 4 unique courses, which become progressively more advanced as you go through them. Along the way you'll be presented with everything from wobbly bridges, swinging surprises, zip-lines, hanging nets, Tarzan swings, and even more.
Book this Package Here today!

Kids Course Adventure - Ages 7-11
The Kids Package will take them through a single course, where they will be able to climb obstacles & learn how to properly use the safety lines. Unlike the Adult Course, the kids can go through the whole course twice - for double the fun, and double the picture taking opportunities for you!
Book this Adventure Here today!

---
Check out the CapeFearless.com site here.