Independent Music Guide
By: Kris Gerner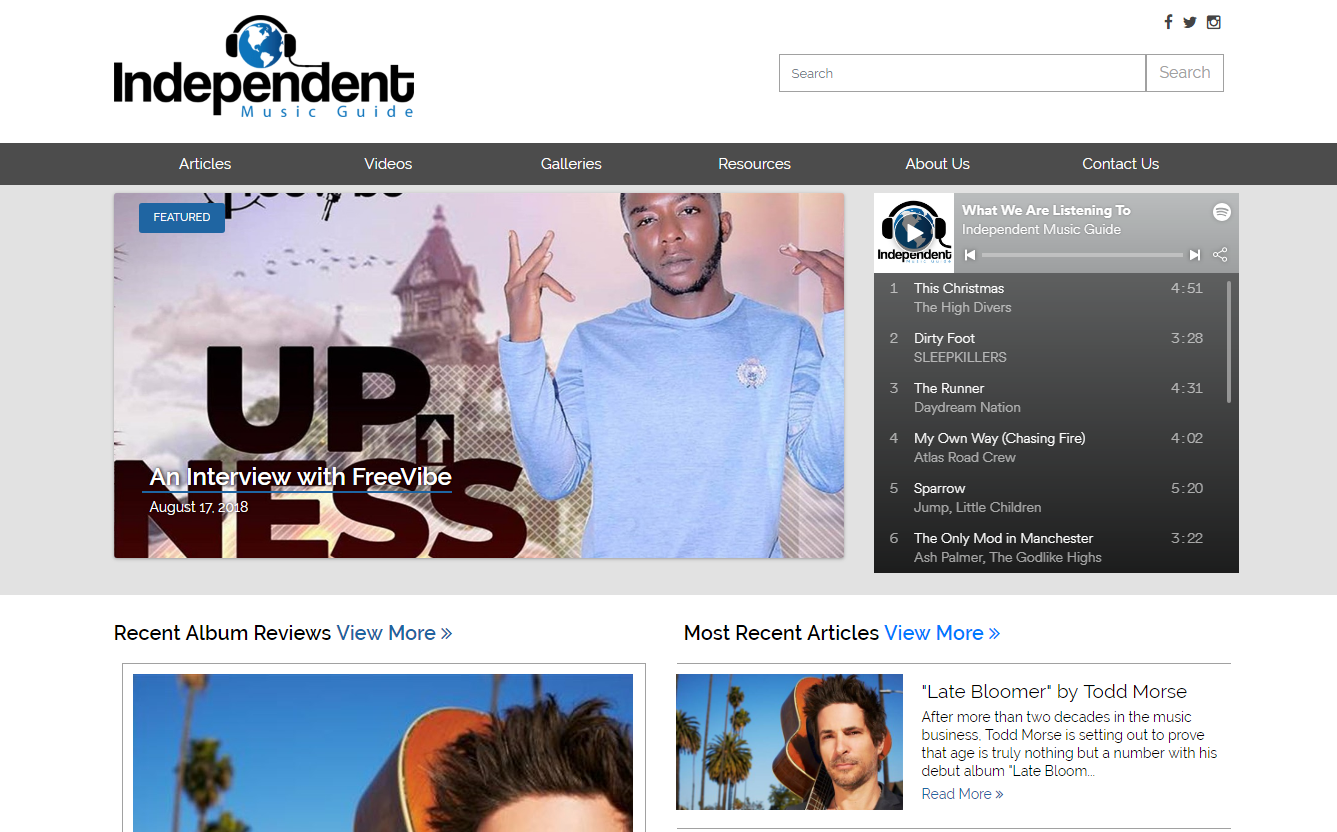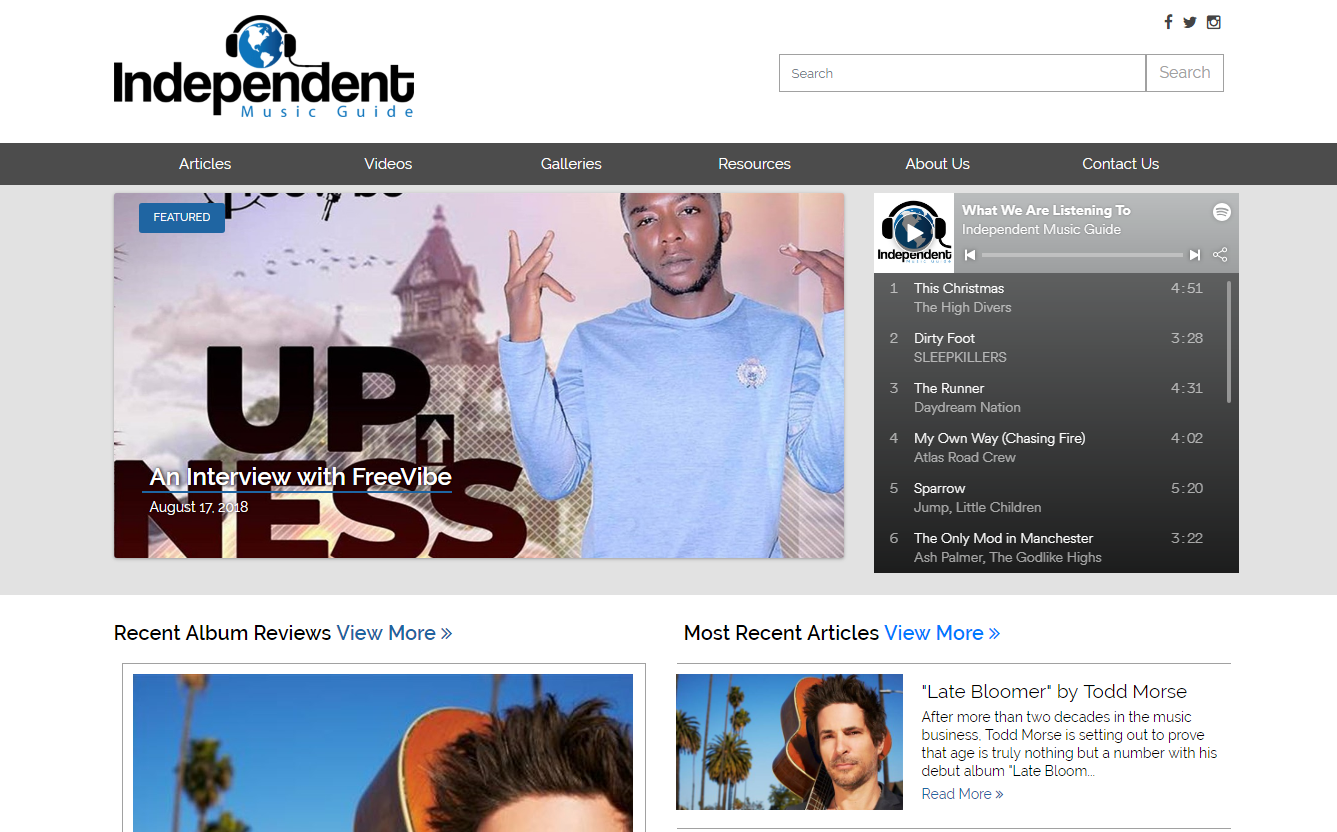 We'd like to announce our newest site: independentmusicguide.com!
November has been great and we have so much to be thankful for, including the production of our latest collaboration. Independent Music Guide is the home for Indie Musicians who are looking to gather information and further their careers.
Led by Director Stephanie Smith and Assistant Director Sean Knight, IMG features a talented group of contributors that provide valuable insight on topics like, "Selling merch at shows" and "How to get your music in TV shows and commercials."
Independent Music Guide also offers lots of great content for music fans as well.
One on one interviews with today's hottest artists
In-depth album reviews
Featured Spotify playlist curated by the Independent team
Music videos and clips of live performances
Photo galleries of live artists and more
The crew at IMG is very passionate about independent music and producing content for fans of all music genres. Be sure to bookmark this site and save it to your favorites.