How Content Fits Into Every Stage of the Marketing Funnel
By: Chelsea Maher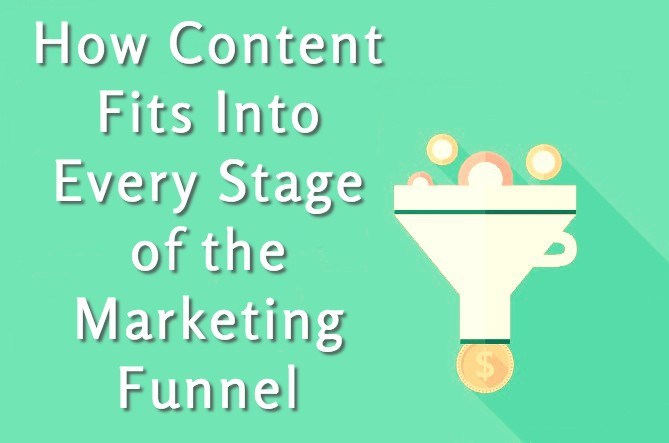 On the surface, the marketing funnel is a relatively simple concept. Companies market and people trickle down, filtering through the layers of the funnel until a portion of them become customers. It sounds easy, but it isn't always.
You see, there are a lot of components that go into creating a marketing funnel that functions well. For example, advertising, web design, and SEO are all really important when it comes to getting people into that funnel. But do you know what's more important?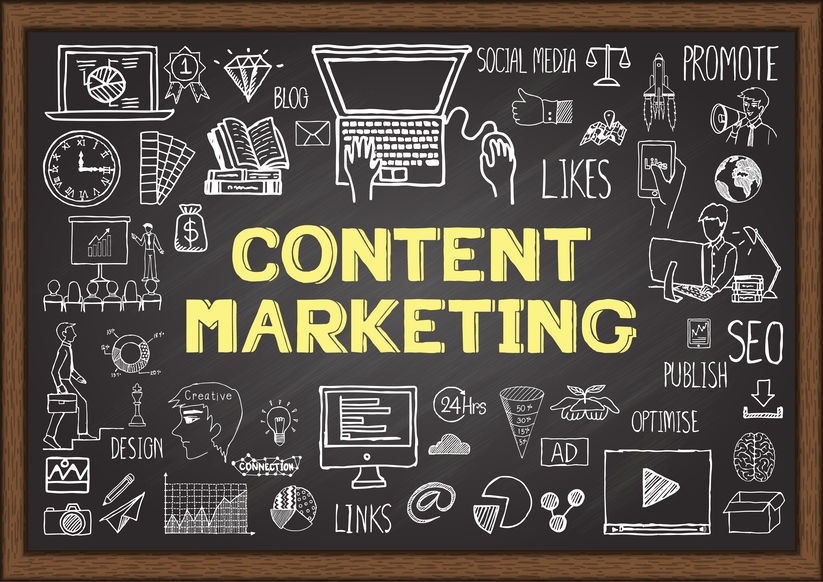 Content marketing.
Content marketing is different than all those other things. Sure, all those other things can get a potential customer's attention, but there's one thing content marketing achieves that other types of marketing doesn't.
Content marketing educates people.
And, at the end of the day, that's what a lot of people want: education. In fact, nearly half of all people ages 18 to 49 get their news and information online1. Additionally, an overwhelming 95% of people see content as a way of determining a company's trustworthiness and their product's value2.
So, as you can see, content marketing is a critical part of the marketing funnel that must be integrated properly in order for the funnel to work. If you aren't sure how to incorporate content into each stage of your sales funnel, we've got some tips for you.
Stage 1: Awareness
As we've discussed before, the first stage in the marketing funnel is awareness. This is when you're trying to get on people's radar and make sure the public knows you exist. Good content with good SEO means good search rankings. Good rankings mean people will have an easier time finding you, and that's the real goal in this stage.
See? The magic of content is working right off the bat.
Plus, this is the first time you're interacting with a customer, the last time you want to use pushy sales tactics, and the perfect time to provide some general information. At this point, the content that users are accessing shouldn't be about you or your products, but rather about something (still related to you) but more generic. At this stage, you need to provide content that's entertaining but also makes the user grateful to you for providing it.
Stage 2: Consideration
Congratulations! You've successfully grabbed the public's attention with interesting content.
Now that people know about you, it's time to get them to consider you. This is where the trust building really begins, and what better way to do that than through education.
You can accomplish this by taking that entertaining content and merging it with informative content. Get a little more specific and provide more detailed info. Share this content on your social media platforms and with industry influencers. You can tuck in a shout out to one of your products in this kind of content, but only if it's logical to do so. In other words, don't be grasping at straws in order to plug yourself.
Narrowing down your content helps to narrow down your audience. From this narrower audience, you'll begin to see who trusts you. You may see more clicks on your ads. You may get new social media followers. You might even start getting subscriptions to newsletters and mailing lists. All are good signs, and all are ways of generating new leads.
Stage 3: Conversion
At this point you're relatively certain that people in your funnel are either ready or almost ready to buy. Now's the time to make a pitch or provide an offer they simply can't refuse.
For those clients that you have a direct method of contacting (i.e. email), you'll want to begin providing very specific, targeted content. White papers, for example, are highly informative and can be instrumental in encouraging purchases. In fact, 78% of buyers rely on white papers when making a purchasing decision3.
And make sure the content at this stage has a clear call-to-action! It doesn't matter if it's a link, a button, or a phone number. So long as your readers have a convenient and quick way to get ahold of you or make that purchase, you're golden.
Stage 4: Loyalty
You know who makes the best customers? Past customers. They're already invested, they already love your brand, and they're (hopefully) very happy with what they've bought from you so far.
It's your job to keep them happy; and you know what you can do that with? You guessed it - content. Tell them about new products, update them on what's going on with the business, and keep them informed about things like sales and recalls.
You can also use this content to incentivize your customers. You can use coupons on special content to encourage them to buy again or encourage them to share your brand with their friends. Regardless of how you choose to go about it, keeping your customers engaged through content marketing is cost effective and easy.
As we said before, making the marketing funnel work for you isn't always easy. Creating and updating content isn't easy, and it isn't in everyone's skill set. Even if you have the time and resources to create ongoing content, you might not have what you need to get started or write a bunch of content all at once.
But don't fret! Good content can be right around the corner. We're content marketing masters. We'll take the work off your plate and help with content creation so you can spend your time doing more important things - like managing all your new leads!
Sources:
https://www.journalism.org/2016/07/07/pathways-to-news/
https://www.wordstream.com/blog/ws/2017/04/17/content-marketing-stats
http://www.curata.com/blog/the-ultimate-white-paper-template-free-download/