Team Member Spotlight: Brad Graham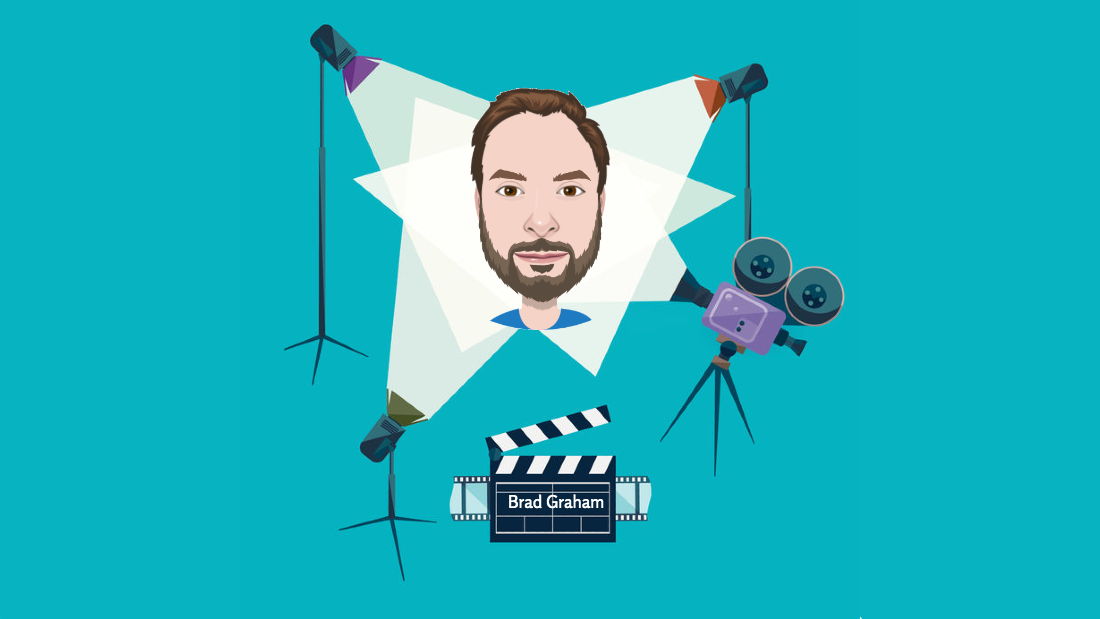 In this, the second edition of the BlueTone Media Team Member Spotlight series, we're going to get to know Brad Graham, our Director of Marketing.
In West Philadelphia, born and raised… just kidding - Brad is a North Carolina native. He's actually from a teeny, tiny town outside of Charlotte called Lucia, NC. Life in the country didn't suit him, however, as he fancied himself more of the city slicker type. So, when the time came to go to college, Brad set out for the booming metropolis that is Asheville, NC.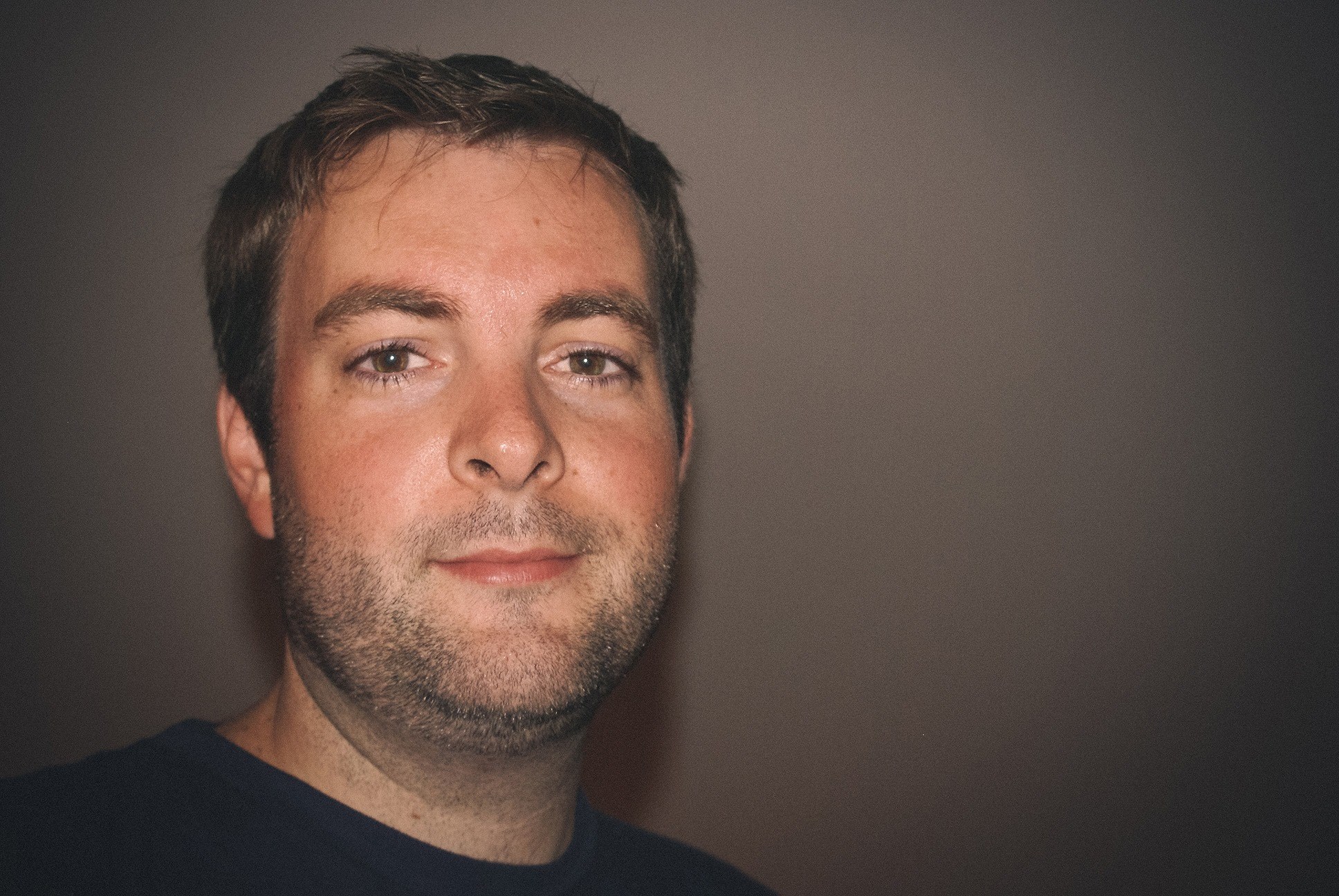 Brad during his college years.
He attended UNC Asheville where he spent a couple of years twiddling his thumbs and shopping around for majors before he finally landed on Multimedia Arts and Science. While in college, Brad met our future founder, Jimmy Honsinger. They became fast friends and were even roommates for a while before losing touch for a few years.
Brad graduated (finally) and went on to live in Greensboro and Burlington, NC while working a variety of technology-oriented jobs. And then, one fateful night while playing Xbox online, Brad and Jimmy were reunited. Jimmy told Brad about how he'd started BlueTone Media, a web design firm in Wilmington, NC, and Brad was intrigued. Not long after, Brad and his wife packed their bags and headed to the Port City.
Brad officially joined BlueTone Media in 2008 as an entry-level developer. As time went on, Brad started feeling like it was time to switch things up. He knew he was interested in marketing. In fact, he'd been excited about it ever since he nearly won an advertising contest in second grade (a story he still tells with great gusto). With this passion behind him, Brad transitioned in his role as Director of Marketing, and he's been killing it ever since.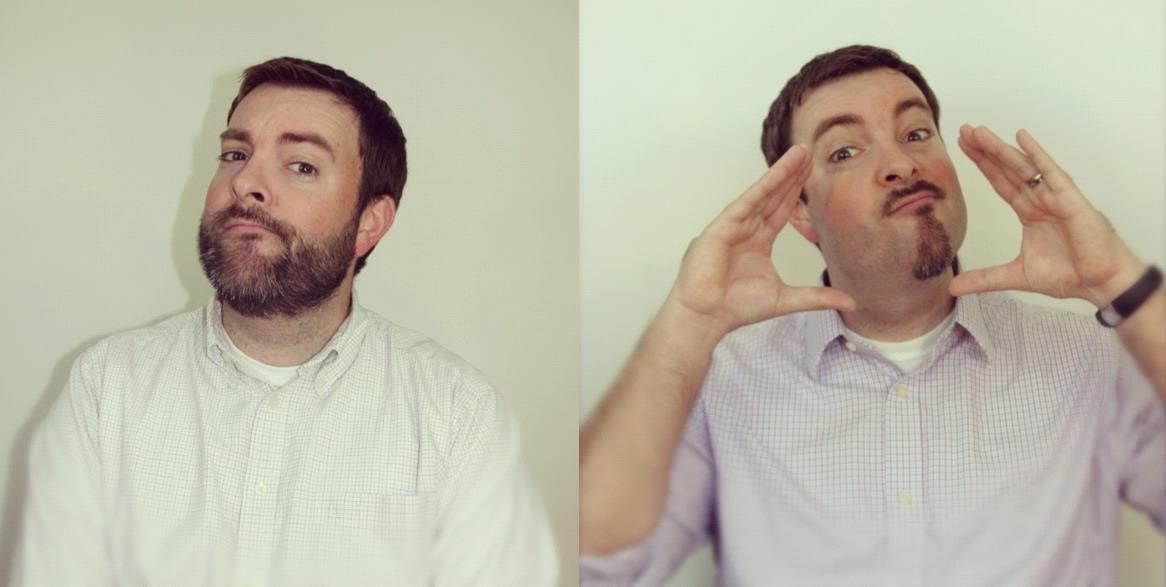 Brad loves to joke and have fun.
Brad says this new role is a great fit for his personality, as he's always been the type of creative person who isn't artistic. Brad loves solving problems and helping our clients come up with new ideas for increasing their sales. He loves that his job involves a lot of different tasks and the opportunity to work with clients one-on-one.
Brad's favorite part about working at BlueTone Media is the people, "It doesn't feel like work when you're surrounded by people you enjoy being around. It makes it a joy to come in every day."
As far as challenges go, Brad says the toughest part about his job is finding opportunities to focus on internal marketing. He explained that since he and his team spend so much time working on marketing for our clients, it can be hard to find time to dedicate to BlueTone's own marketing efforts.
Brad says he admires anyone that can work hard and smile at the same time. He thinks of himself as a "smile engineer" and is inspired by others who can maintain positivity even in the toughest of times.
Brad sees himself as a lifer here at BlueTone Media. He hopes that in the future, he'll be able to transition to a more "behind the scenes" role that will allow him to focus more on "big picture" projects.
For now, Brad lives in Leland, NC (which the rest of us Wilmingtonians mock him mercilessly for) with his wife, Sommer, his daughter, Lily, and their dog, Dixie. He still comes over to Wilmington for work though. In fact, the casual, yet professional, feel of Wilmington is one of the things Brad likes most about living here. He also enjoys the warm weather and the ability to take his family to the beach whenever he wants.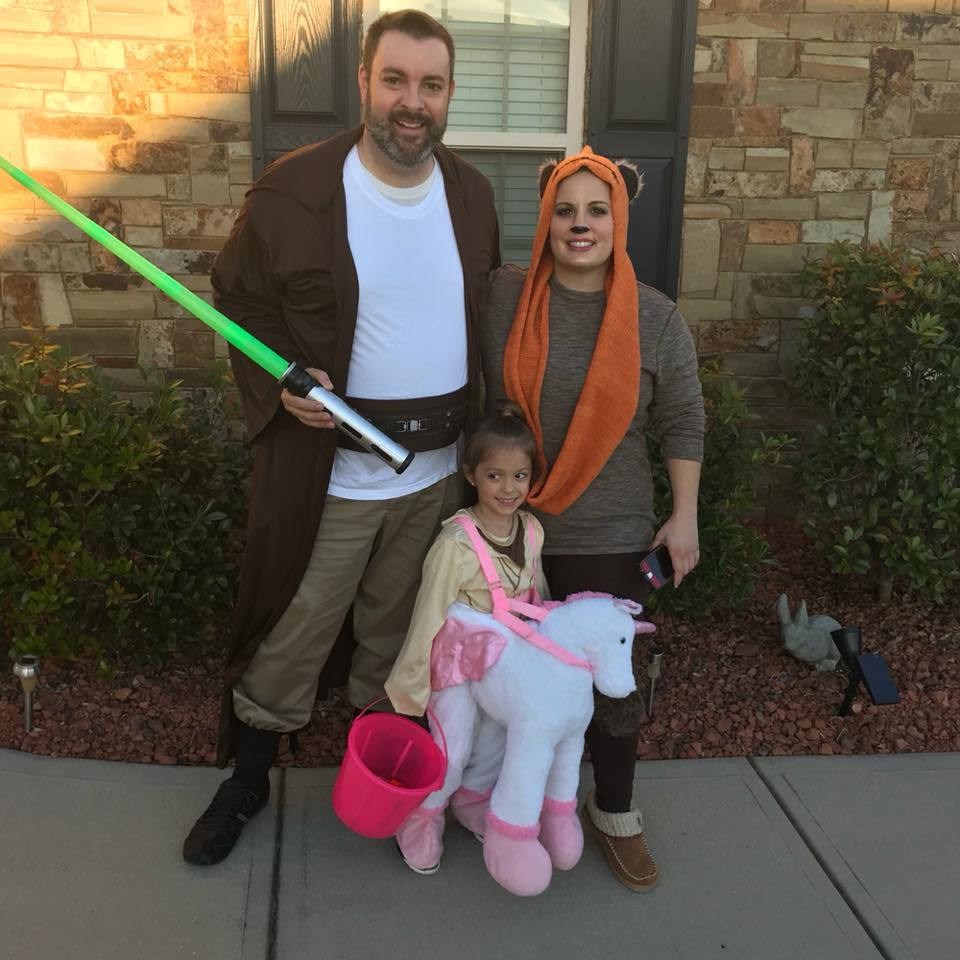 Brad and his family.
Employee Favorites
Color: Blue
Food: Pizza...nothing's even a close second
Movie: The Royal Tenenbaums or Fight Club… it's a toss-up
TV Show: Breaking Bad
Game to play: The board game CodeNames - we play about every day in the office at lunch
Outdoor activity: Golf, even though I kinda stink at it
Band/Singer: Radiohead
Animal: Dogs
Thing to do in your spare time: Hang with my wife, Sommer, and daughter, Lily
Brad, you're a gem. You keep us motivated and laughing. Plus, you look great in any color, especially salmon.