Team Member Spotlight: Terrell Burton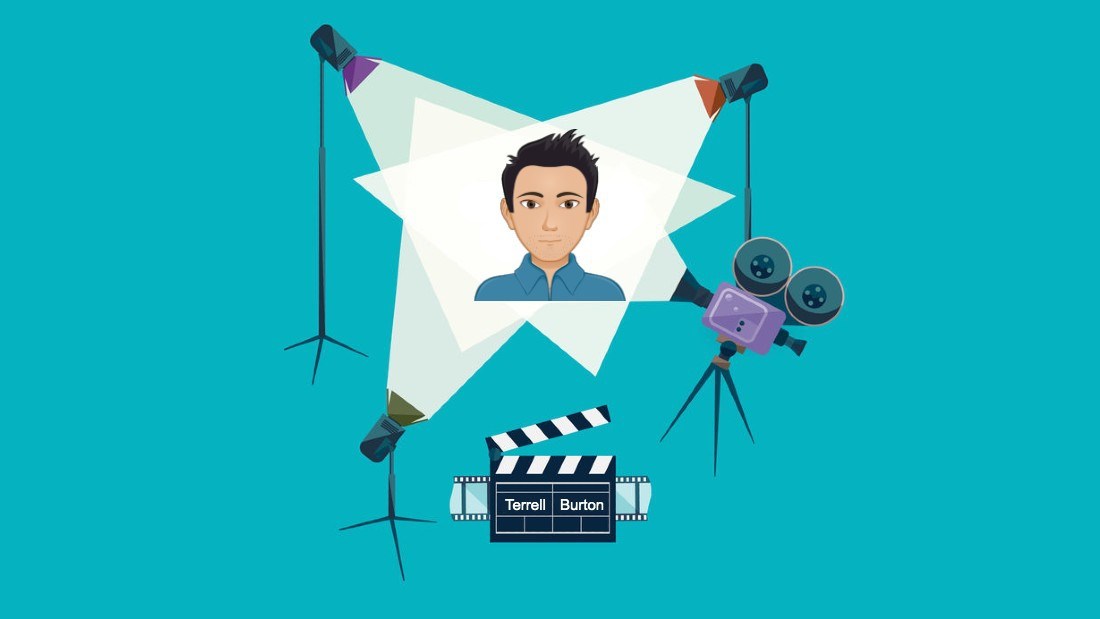 For the long-awaited third edition of the BlueTone Media Team Member Spotlight series, we're going to let you guys get to know one of the members of our development team, Terrell!
Terrell was born in Flint, Michigan, but soon moved to Langley, British Columbia (near Vancouver) with his family when he was young. At around 12 years old, Terrell's family packed up and moved again, this time to the Port City a.k.a. Wilmington, NC.
Terrell has always been interested in computers and technology, even when he was just a youngin', so it's no surprise that his career would ultimately involve technology in some way, shape, or form. As far as schooling goes, Terrell's story is pretty unique given that he didn't attend college for computer science or web development.
Instead, Terrell taught himself. While traveling with his wife, he figured it was time for a career change and used his time off to read a ton of books and do a ton of research on becoming a developer. He learned fast and picked up new skills quickly, which put him in the perfect place to accept a job at BlueTone Media upon his return to The States.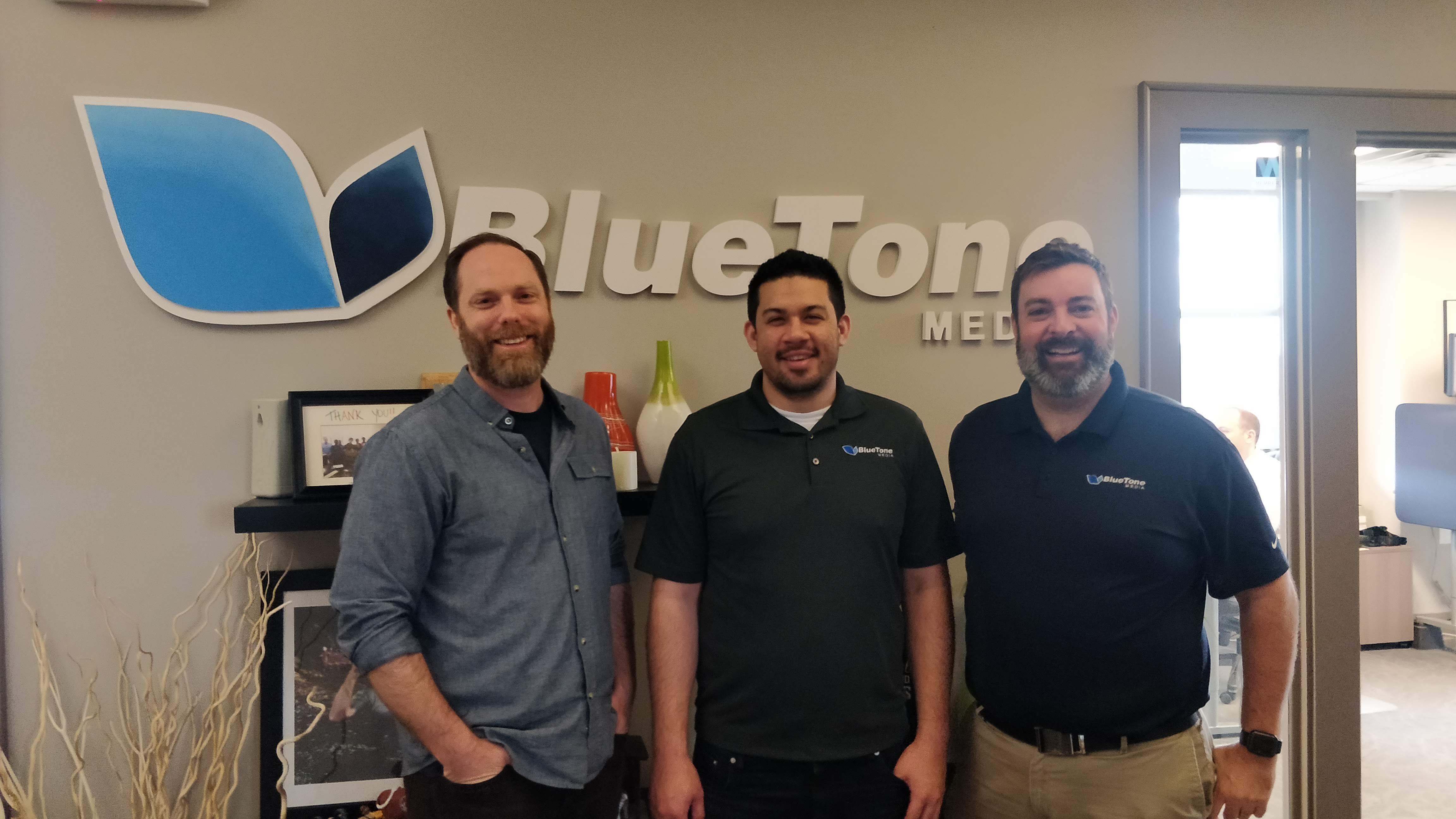 From Left to Right: James, Terrell, Brad
Terrell says this type of work is a great fit for him because he's an introvert who, "enjoys working on his own." He also noted that he enjoys his job because he gets satisfaction out of building things and solving problems, which is pretty much all our dev team does day in and day out! Terrell says his favorite thing to build is, "anything that works when I'm done with it!"
Terrell also likes the challenge of being a developer because there's always more to learn. As a dev, Terrell believes he will, "never know enough to be satisfied." That's part of what is inspiring him to work toward becoming a full-stack developer in the next 5-10 years.
When it comes to the team at BlueTone Media, Terrell enjoys being around his coworkers. He truly believes we have a great team of people that really care about what we do and the products and services we provide. And the feeling is mutual! Terrell's now been with us for a year and a half and we couldn't be bigger fans of the excellent work he does!
As far as personal life goes, Terrell is a huge fan of traveling with his wife, wherever and whenever he can. Even so, he loves being right here in Wilmington. Despite having traveled the world, he likes Wilmington so much because of its perfect size. "It's not too big or too small," Terrell says, "It's big enough to have most things I'd like nearby, but not so big that it feels like a big city.
Oh, he also enjoys playing with his new puppy, Cooper!
Employee Favorites!
Color: Blue
Food: Chinese, Mici (Romanian)
Movie: Sicario, The 5th Element, Empire Strikes Back, and Mad Max: Fury Road
TV Show: Bob's Burgers
Outdoor activity: Riding Motorcycles!
Band/Singer: The Offspring
Animal: Orcas
Thing to do in your spare time: Hang out with my wife! Play games/board games and Legos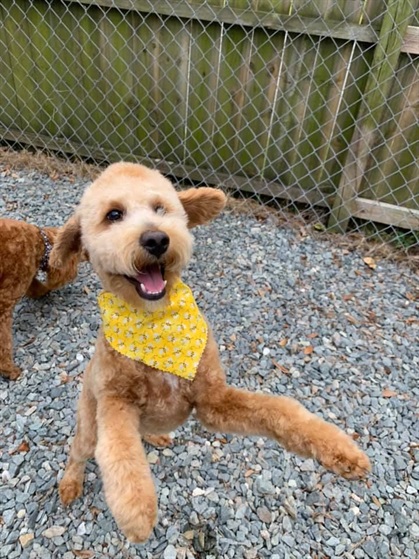 Terrell, thank you for everything you do for our team and our clients. We hope you know that we think you're gonna go far, kid. Oh, and just so you know, we all think you're pretty fly (for a white guy).