Why Your HVAC Company Needs a Website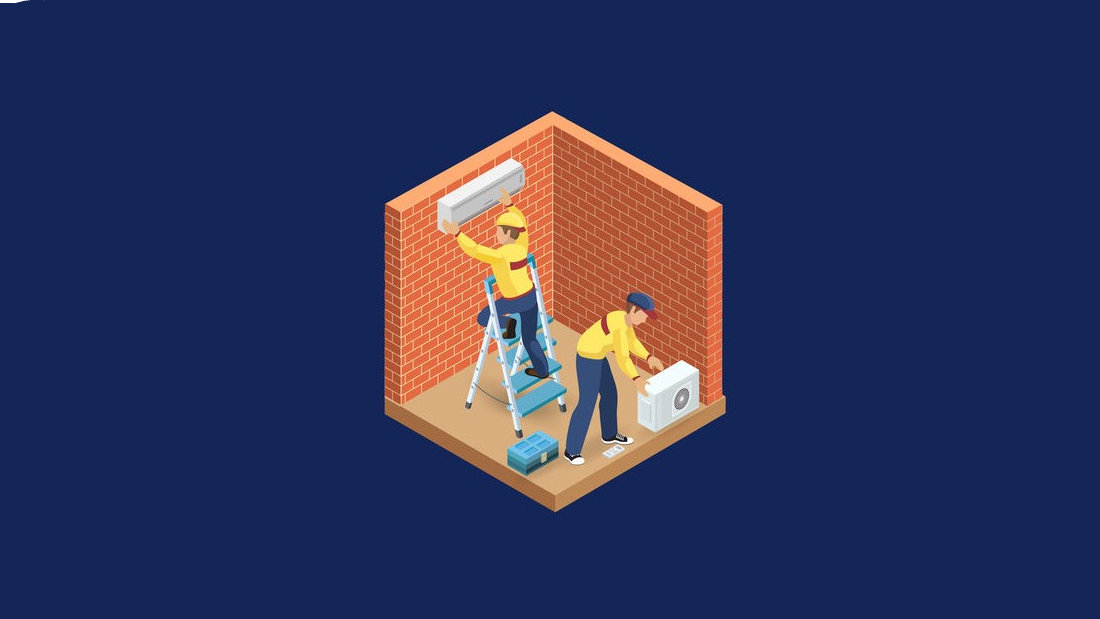 Having an online presence in today's world is important for any business, especially HVAC companies. And yet, as web design experts, it's not uncommon for us to run across one whose online presence is either lacking or nonexistent.
Social media is no longer an acceptable replacement for a website. As an HVAC company, you need to understand that your customers are online and looking for your website and, if they don't find one, they are likely to move on and select one of your competitors who do.
Your website is your opportunity to tell your prospective customers why they should work with you. It shows that you're an expert in your field and a trustworthy partner for all of your customer's HVAC needs.
A website is the single most useful tool for getting more leads and turning those leads into new sales. Without a website for your HVAC company, finding new customers, and catering to your current ones, can be extremely difficult.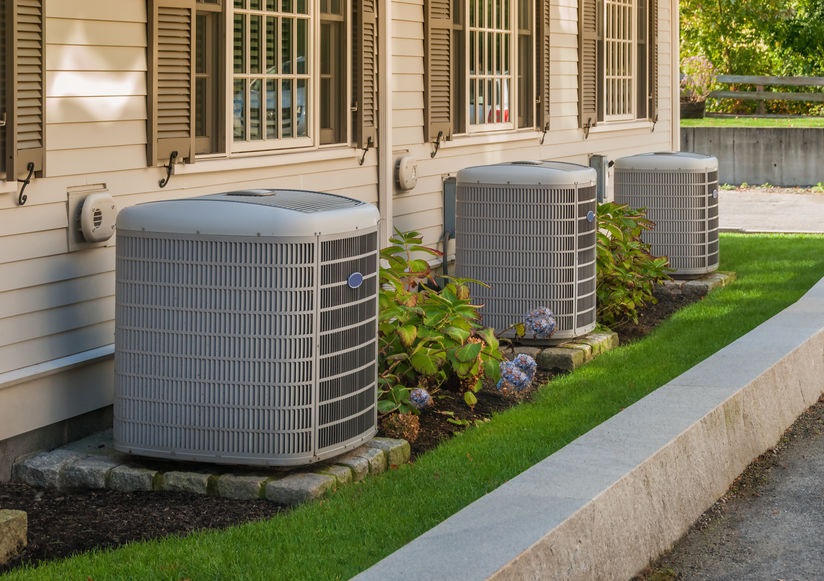 Web Design for HVAC Company Websites
So you're ready to build a new website for your HVAC company, but you aren't sure how to get started. After all, there's so much to consider. You need to ensure you're providing content your customers will find useful, make sure the user experience is top-notch, and figure out how to make sure your site ranks well within Google search results. You also have to make sure that external sites, like Facebook, Yelp, and Google My Business, are driving traffic to your new site.
Web design doesn't have to be flashy, but it does have to be functional. An old site, or one that is lacking in functionality, can be a huge turnoff for customers. By contrast, a good website can be your best employee if it had the right tools to help it succeed, such as:
Captivating Web Design
The first step in creating the perfect website is to think about the first impression it will give the user. That doesn't mean your site has to have a lot of bells and whistles, but it does need to be attractively designed. Proper use of white space, a well-coordinated color scheme, easy-to-read fonts, and high-quality images can go a long way toward impressing your clientele.
Well Planned Navigation
Another factor of the user experience is making sure the user interface is created with the customer in mind. Your navigation should be simple and easy to use. These days, most online customers are used to a menu at the top of each page that provides several options for them to select from, and each menu item needs to clearly define the information the user will find within.
Expertly Planned SEO
Your website won't do you much good if people can't find it. At BlueTone Media, our search engine optimization (SEO) team are experts at making sure your website will pop up in search engine results when prospective customers are looking for your specific services and products.
Optimized Mobile Responsiveness
If someone is sitting on their couch when they realize their air conditioner isn't working, they're probably going to pick up their phone to do a Google search, instead of running to their computer. That's why it's crucial that your website is mobile-friendly and created using responsive design.
A Short, but Sweet, About Us Page
Customers who haven't worked with someone before often like to begin their journey by learning more about the company they are considering. This is your opportunity to tell customers your stare, share your mission statement, and demonstrate the values that are important to your business. It's also a great place to include pictures of your team so that customers can "meet" you online.
Contact Forms and A "Contact Us" Page
You'd be surprised how many websites leave out curricula information like hours of operation, phone numbers, business locations, email addresses, etc. A good contact page will have all of this information, as well as a list of service areas, a contact form, and a work request form where customers can provide more information about what they need help with. Additionally, it's also a good idea to include contact information and smaller contact forms as part of your website's footer.
High-Quality Content About Your Services
More likely than not, a customer's first question when visiting a website is "Can they help me?" By including detailed content and a page for each of the services you provide, you're giving your customers an easy way to learn about what you do and whether or not you can be of service to them.
If you so choose, these service pages are also the best location for displaying your pricing. Alternatively, if you don't want to publicly advertise your prices, a "get a quote" button would be an excellent addition for each service page.
An FAQ Page
Even after learning all about your services, your customers are still bound to have questions. A frequently asked questions page can help provide them with answers. FAQ pages are also a great opportunity to add the kind of well organized, SEO-rich content that search engines will use to determine your website's overall value and ranking.
A Well Managed Blog
Blogs are the perfect way to continuously provide your customers with valuable information while also adding the kind of fresh, relevant content that search engines love. Here, you can talk about anything and everything HVAC, from general topics to product reviews and everything in between. Blogs that are routinely updated give customers a reason to keep visiting your site and show them that you truly are an HVAC expert.
Testimonials/Reviews
An online review is today's equivalent of a word-of-mouth recommendation from a friend or family member. The vast majority of consumers want to read at least a few reviews before they decide on whether or not they will hire you, so give them what they want! You can collect testimonials from past customers or integrate reviews from third-party sites into a testimonials page where prospective customers can go to see what your current customers think of you.
Links to Social Media
Finally, if you already have an active social media presence, you'll want to include links to your social profiles right on your website. Or, if you don't have a social media presence, you may want to consider engaging in some social media marketing to help drive traffic to your new website!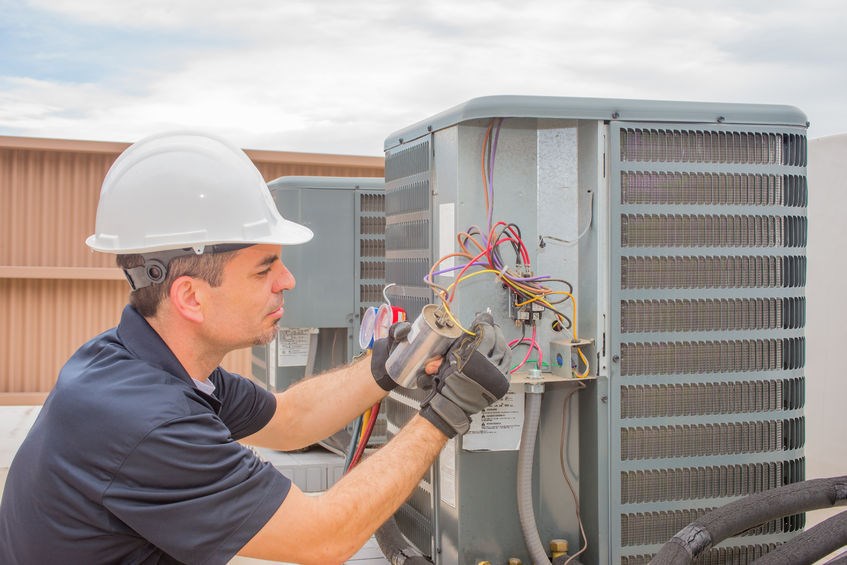 Custom HVAC Website Design
At first glance, templated DIY website builders may seem convenient, but they can do more harm than good. Did you know that using the same boring, template website that everyone can hurt your site's SEO?
Affordability is often the biggest concern for companies when considering a new website, but the site's return on investment (ROI) should be considered just as important.
Fortunately, "custom" doesn't have to equal "expensive." Our in-house team of web developers can help you create exactly what you want. Every website that BlueTone Media creates is 100% custom and built from scratch.
That means you have complete control over things like color schemes, website content, layout, navigation, and any other special features you may want to include. We accomplish all of these while ensuring that each site is built with SEO and lead generation in mind.
How to Find an HVAC Website Designer
When searching for the perfect web design firm to work with, you need to look for a few things:
A team that has experience building HVAC websites
A project management team that keeps you involved and communicates regularly
A web design team dedicated to making your vision a reality
A marketing team whose input will help ensure your site ranks well and converts leads easily
At BlueTone Media, we build HVAC websites that help to build your brand, we create marketing strategies that help you stand apart from your competition, and we do all of this with your customers in mind.
If you own an HVAC business that needs more leads, or if you're unsatisfied with your current web design company, we can help. We've helped HVAC companies and numerous other service providers grow their business, generate more leads, and improve customer engagement with the help of our custom web design and digital marketing services. To start working with a creative, result-driven team of digital experts, get in touch with BlueTone Media at 888-BLU-TONE (888-258-8663).