Fireplace with Flare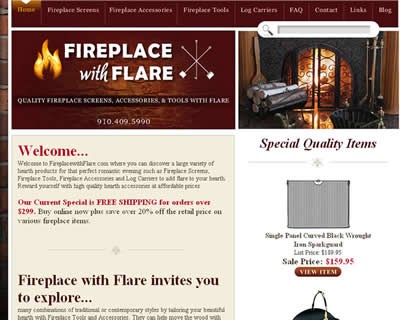 When I've gone into people's homes - I've always wondered, "Where did they get that fireplace cover?" You can't just walk into any local store and pick up a beautiful addition to your fireplace. And let's face it, there is something about a fireplace that makes a house a home. So when I got my first to-do assignment on our new site Fireplace with Flare, all I could think was, "So this is where you can order nice fireplace accessories." Even my parents poker set has seen better days, so again something else I could get from this great company and a wonderful unexpected gift for my parents.

If you are in need of anything fireplace, look no further. Fireplace with Flare will have anything you need! www.fireplacewithflare.com.