Coastal Sewing & Appliance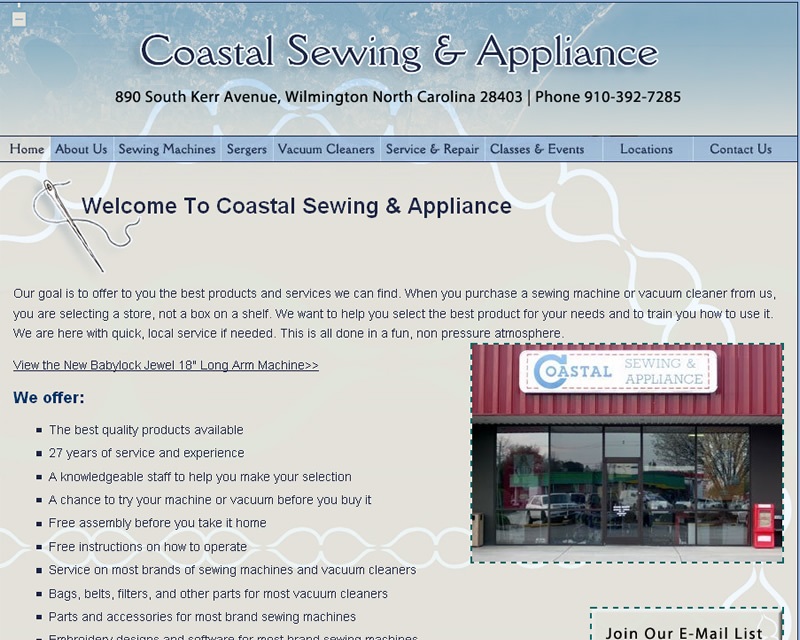 In my opinion, sewing is becoming a lost art. I can remember being little and my Mom making my sister and I dresses: picking the pattern, picking fabric, then watching our dress come to life through her skills with a sewing machine.

Now about 20 years later, I do know how to sew - but I don't own an actual sewing machine. I know enough to fix a button that has fallen off or a patch here or there, but if I were challenged with making an entire dress I'd first have to make a trip to Coastal Sewing & Appliance to purchase a sewing machine, then use their great expertise and advice to learn where to start. I think it is such a great quality to have in life. You just never know when you might need that skill, so at the age of 25 I'm vowing to learn how to sew. I think I'll visit and then make a trip to the store to start my research and find a machine I'll not only eventually own but one that I'll also learn to love to use.