Mr Sme's Amazingly Useful & Fun Link-O-Rama!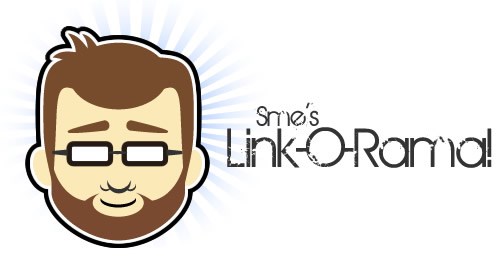 Enjoy these links full of tutorial, vector, and artsy goodness.
Tutorials:
http://design.tutsplus.com/
Great photoshop effects and stuff
www.illustrationclass.com
Wonderful vector tutorials.
Sites with tuts and other random cool art stuff
www.blog.spoongraphics.co.uk
www.smashingmagazine.com
www.daily.creattica.com
http://gomedia.com/zine/
www.abduzeedo.com
www.bittbox.com
www.veerle.duoh.com
www.vectips.com
Design Collections
www.dailyslurp.com
www.colourlovers.com
Free Stuff
www.crestock.com
Sign up for a free account and then you can download one free stock image a day.
They pick it but sometimes it's a vector image, not always a photo.
www.imageafter.com
www.shutterstock.com
One free picture and vector a week.
www.vecteezy.com
www.brusheezy.com
www.cgtextures.com