My Store Card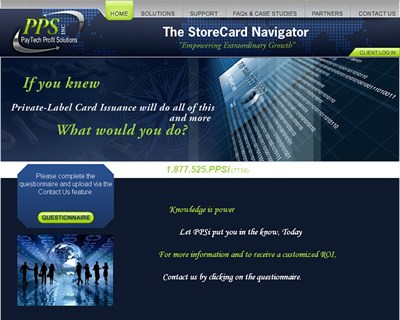 Pay-Tech Profit Solutions, Inc.
offers you an amazing way to offer something to your clients! A store card specific to your business. It's a great way to raise your profits and your customer loyalty. What they offer is an affordable option for the small business owner as well as the larger. So don't shy away if you think your business is too small. PPSi would appreciate the chance to show you otherwise.
They offer different plans that can be specialized for each and every one of their customers. The risks you take are directly related to what plan you choose to go with - so
Pay-Tech Profit Solutions, Inc.
really puts you in the driver's seat to find what would be best for you. If you have considered this option in the past for your business but didn't go through with it, definitely look into it with PPSi - they are sure to surprise you!