North Carolina Builder's Group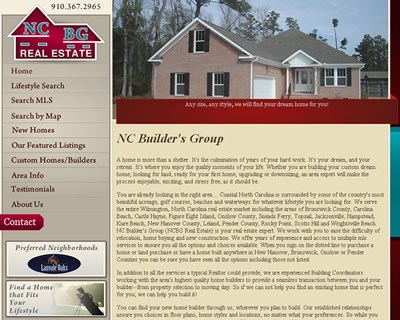 A home is your oasis. The one place you can truly be yourself. Not worry about the outside world. So whether you are a first time home buyer or looking to move into a new home, please read on:

Trying to find a home brings so much to think about... Where? When? How much? Then you finally start the exhausting process of looking - driving around, picking up fliers, thinking about location. Then you finally get serious and realize you need a realtor because so much goes into finding a new home and all the steps toward purchasing it. That is when North Carolina Builder's Group comes into your life. They are great with client's needs and take care of all the worries and anxieties you might have that come along with purchasing a new home. You then think you should have just hired them from the start. So if you are in the market - go ahead and contact North Carolina Builder's Group - you will be thankful!