Carolina Back Care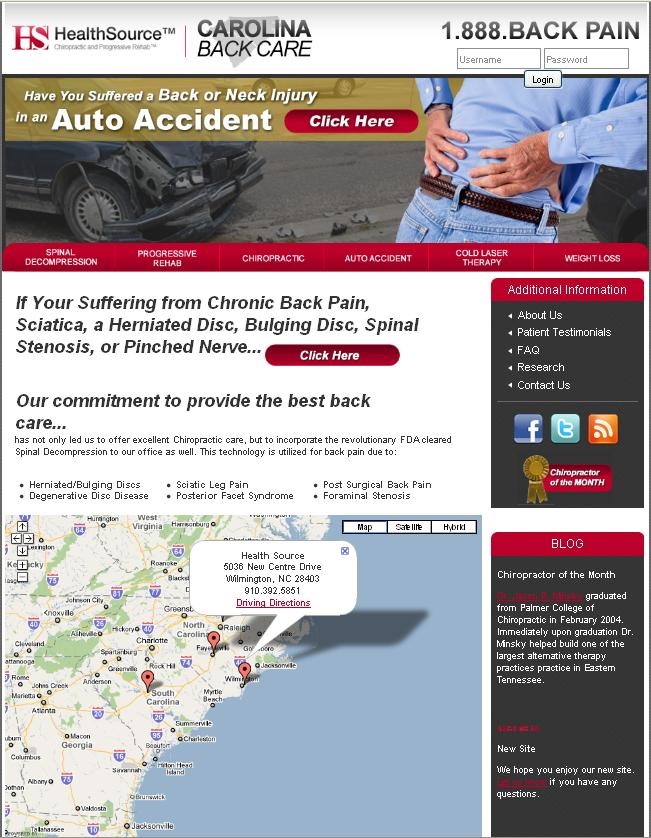 Carolina Back Care's new site really showcases their commitment to providing the best in back-related health services. For their new site we really wanted to highlight the resources that CBC brings to the table, providing a clean interface for clients new and old to get informed about their back-health options.
To improve on SEO and take advantage of social-media giants like twitter and facebook we also provided a simple set of options to make word-of-mouth marketing just a click away.
Whether you have chronic back-pain or are just curious about back health or weight-loss options, Carolina Back Care's new site provides the information you've been looking for without beating you over the head OR boring you to tears. The information is neatly summarized, or if you really want to do your homework, research on everything from spinal decompression to the efficacy of hyperbaric oxygen therapy is available in a nice portable pdf. Patient testimonial's provide some background and give you a real feel for the level of care.