How Much More Should You Pay for a Great Web Design?
(Part II)
Bluetone Media is a cutting-edge Web Design company; providing everything from Web-Hosting to top-tier Web Design services.
In the last post, we tried to answer the question of how much more of a good Web design is worth to a business owner than a mediocre one is… or at least we tried to provide a few pointers.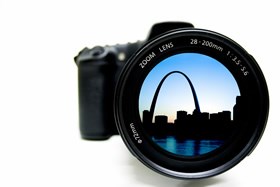 Today, however, we are going to do something just a little bit different and offer some secret insights that might save you a few dollars on your next website project. After all, we all know money is tight these days, and business owners can use every advantage they can get. So, if the web design team you would love to work with is just a little bit out of your price range, you can always try one of these tactics:
Pay quickly. As with any other business, web design firms sometimes struggle with slow-paying clients. Put it in writing that you'll settle your bill quickly, and they might agree to a discount.
Be flexible in your timeline. In the same way, if your new website doesn't have to be launched in the very near future, you might be able to trade a few dollars for some flexibility on the calendar.
Give your designer creative freedom. Much as we all love our clients, they make the job at least twice as hard. Giving your designer team creative freedom to do what they want helps you in three ways: it might get them to agree to a lower price, it will require far less input on your end, and you could actually end up with a website that's better than anything you would've asked for.
Become a volume buyer. It's ironic that most creative firms give discounts on huge projects, which typically come from firms who need price breaks the least. One way you might be able to lower the cost of your website, however, is by finding another business owner who also needs a site, and making your offer together. Sometimes, two discounted projects are better than one at full fee.
Want to get a quality business website without paying a fortune? Call or e-mail BlueTone to find out what we can do for you.