Price Check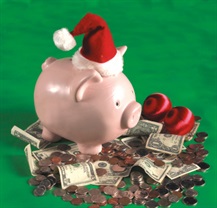 There's been a lot of talk about deals on the TV lately. So I thought that I would go ahead and make my blog post about finding deals. it's kind of a private passion of mine trying to find the best deal that is online. So I have a few suggestion that might help you guys out. Especially since this is the last week to use standard shipping this before the holidays. if your shopping in an actual store one item that I didn't use until last year was Google SMS all you do is send a text msg to 466453 ("GOOGLE" on most devices). If your in best buy and text them "Price" then a quick product description like "Sony BDP-S300" then they will text you back the cheapest prices they could find it and then you can weigh out whether the instant gratification of buying it in the store is worth it or if you can hold off a few days.
If you already know what your going to get then another great couple of sites areThey both use the power of the social interwebs and get users to post up deals. The great thing about deals plus is that users actually vote on the value of the deal using pluses and you can go to a category and rank it by items that have a high number of plus to make sure you're getting the best bang for your buck. One thing you will want to be aware of is that if you are purchasing an item and it comes with a rebate it is a little tacky to have to ask the person your giving the gift to for their UPC, and opening their gift before you give it to them can sometimes lead to funny questions.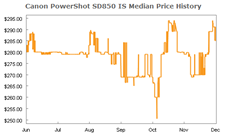 Froogle leverages the almighty power of google product search, I have never ever been able to find a lower price anywhere else. With Pricespider.com you can check the price history of products and track a certain product and get email alerts when that price drops or you can use another little secret of mine which is Google Reader.
Google Reader lets you subscribe to RSS feeds or streams of info and view them from any computer or even your phone. What I like to do is subscribe to the hot deals from deals plus and slickdeals.net and then just scan through them. There may be some overlap whenever you're blowing through them using google reader. When I look at my reader stats it says I go through around 500 posts a week, so just blast through them using the J key keyboard shortcut scanning the headlines. You should able to see the ones that are repeated over and over which would stand out to let you know that it's a good deal.
One Final Tip if your running out of time use Amazon Prime (free 2nd-day shipping and special discounts) I did this a few years back. If it's your first time you'll get a discount on signup and if you signed up previously then sign up around the end of December and you can actually do your Christmas shopping now and do your Christmas shopping a few weeks early next year so you can use the one year membership for 2 years and only pay for it once.