CableTel Services, A Fresh Look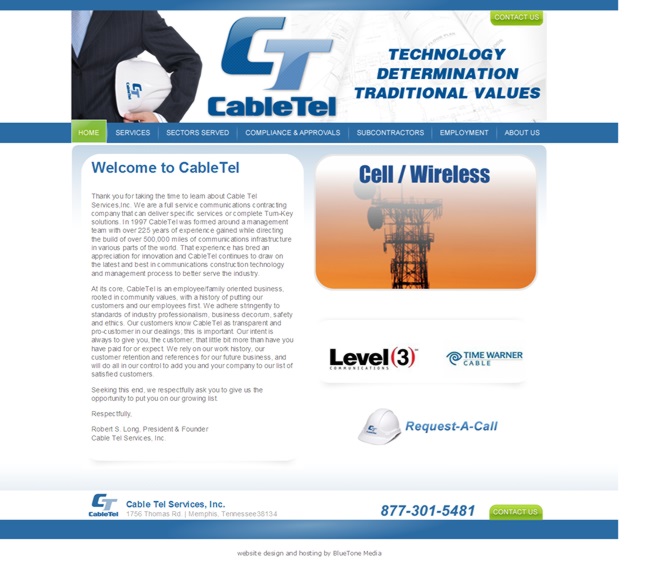 CableTel are some high-tech people, and have their hands in telecom technology in every way you can think of. Their new website needed to reflect this level of skill and professionalism, be approachable and user friendly.
For starters, you'd be amazed at the diversity of communications technology at play here. CableTel needed to condense a mass of informative content into seven pages worth of browser-friendly real-estate. Content was divided into sub sections and navigation was implemented to keep things two clicks away (or less) at all times. Each page is crafted not only for readability, but to ensure that search engines will like what they see, making CableTel shine like it should (in an SEO kind of way).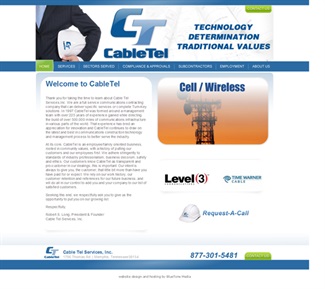 Ever wonder where your cell phone signal is really coming from? These men and women (be sure and check out how CableTel and EMI CableTel are helping to represent the women in the telecom industry) are behind the scenes every day, helping to pave the way to the future of communications.
Check CableTel Services Inc. out at www.CableTelServices.com !