Michelle Gurrera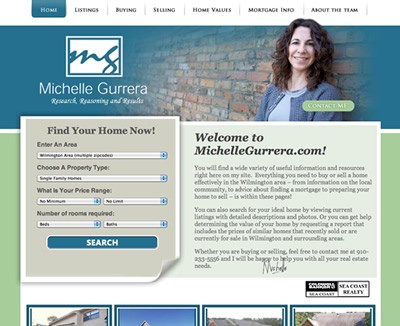 Michelle Gurrera has been in real estate long enough to know when a property could really benefit from a refresh. You've seen it yourself, when the siding on a house just isn't going to look any better with only a fresh coat of paint.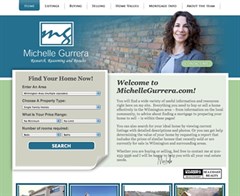 And when the time came to update her online presence she came to us to express her Realty team's philosophy of putting the client first. After all, a great Realtor takes a rebuild as an opportunity to make a great impression, all over again. With that in mind, the new MichelleGurrera.com is all about approachability, with a clean layout and all your house-hunting resources only a click away.
At Bluetone we've had plenty of experiencing taking detailed information and making it legible, and we know your average home buyer has to look through a ton of listings. So we carried our well-conceived palette and layout to every listing view presented on the site.
You can visit the shiny new website at its usual place on the web, at www.MichelleGurrera.com.. Don't forget to pause and take in that new-home smell, there's nothing quite like it!