Shop Locally Online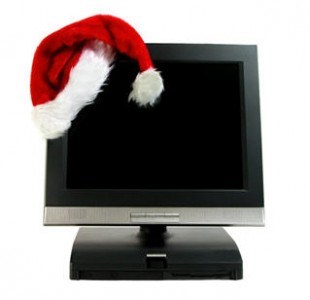 We hear it every year around this time, the importance and benefit of shopping locally to help support your community and those in it.  All of us here at BlueTone agree 100% with this notion but also understand that many of us have embraced the ease and practicality of shopping online, but just because you are doing your Holiday shopping from your PJ's does not mean you have to abandon the cause!  Here are some tips on how to keep "local" in mind while you are on the world wide web and some sites to check out if you are here in the Wilmington area. 
First, there are always going to be those products that you can get the great deals on through crafty online shopping, and there is no reason to throw this very valuable advantage out the window, so by all means don't pull Amazon or eBay from your favorites list, after all you shouldn't have to feel guilty for saving money!  So once you have all of your major electronics, perfumes and colognes and toys out of the way, focus on some creative gift options and use your local vendors for this.  Finding unique gifts from local vendors is a great option, for example you could buy some nice outfits from a local specialty boutique or find a local craft store that has an e-commerce site and buy from them.  If you don't already know who locally has an online store you can always do a Google search for your desired product and then use the map feature, click on each stores place page in Google and see if they have a store, it's that easy.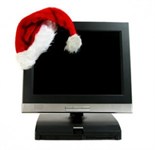 So what about the shipping fee's you might ask.  As strange as it sounds, use your local shopping to buy for people that are not in our area.  Most vendors will gift wrap an item before shipping it, so use that option and have the gift shipped to your loved ones outside of your area.  If you don't see gift wrapping as an option don't be afraid to contact the store owner and talk with them, you will find most of them to be more than just helpful, you will find them appreciative of your efforts and going the extra mile for you.
Here are some gift ideas from some of our newest framework members that are in Wilmington with an online store.
Hallelu
is a local woman's clothing boutique in Wrightsville Beach.  They have a great selection of stylish clothing that you won't find in your average department store and you don't have to pay outrageous prices to help your friends and family start the new year out with a new stylish look!
Carolina Coffee Company
 is a local coffee roaster right here in Wilmington!  All of the beans are brought in fresh from all over the world and then roasted, flavored and sealed for perfection right before shipping.  This is a great option for thank you gifts for folks you do business with, they even have holiday packages and other goodies you can combine together for a great holiday basket.  On top of all that, if you know a coffee lover they offer a wide variety of special coffee accessories sure to provide that perfect cup.
The FudgeBoat
!  What better way to send a slice of Wilmington than a great assortment of fudge and other tasty treats.  We all know one of the main reasons our friends and family come to visit us during the summer months is to have a place to stay while they go to the beach!  FudgeBoat fudge straight from Carolina Beach is a great way to bring them back to the warm summer days and great family time spent with you over the summer to warm their holiday hearts.  They offer gift boxes and messages so get some out today so your friends and family can start enjoying it soon!!
There are plenty of companies in the Wilmington and surrounding areas that would love to fill your holiday stockings this year, so even if you like to shop in nothing but, be sure not to pass them by!
If you would like help with your online store or are thinking about starting a new e-comm business be sure to give us a call at 910-616-6723 or check us out
online
, we would love to help you fill stocking too!
Happy Holidays!