Southern Pride Roofing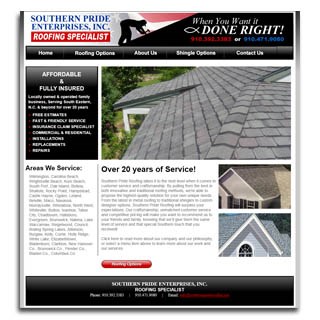 Everyone needs a roof over their heads...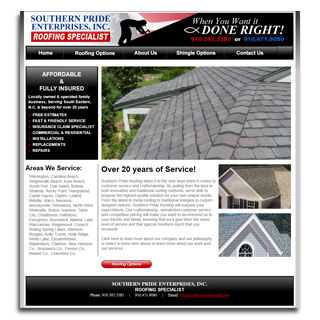 ...but when you need quality work with a bit of Southern charm thrown in for good measure, Southern Pride Roofing is the business for you. In the spirit of the New South, they combine the best of modern and traditional methods to make your roofing dreams come true. With a vast array of techniques and materials at their disposal, Southern Pride Roofing can build and fix nearly any roof regardless of whether it's a commercial, residential, or industrial affair. They have thousands of available shingle colors and styles, as well as Fiber Roof Coating, HydroStop Roofing Systems, EPDM Roofing, and more available. On-hand experts and good old fashioned pleasant attitudes make Southern Pride Roofing your best source for friendly, dependable roofing services.
With their resourcefulness, ability, and unbeatable customer service, it's hard to make an argument against using Southern Pride Roofing for your next construction project. Check out their fresh new BlueTone Media website here and see what they can do for your roof.