Salling and Tate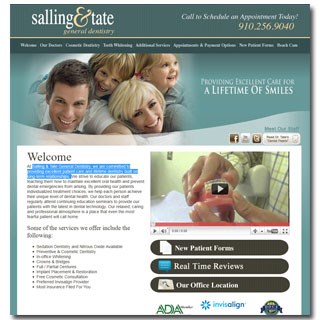 Your smile is serious business.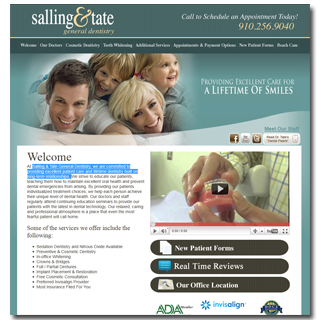 In addition to the obvious aesthetic benefits of having a white and healthy smile, regular dental care protects you from some serious health problems. Plaque, cavities, and gingivitis can wreak havoc on your mouth and ultimately your body, making you ill and leaving you with costly medical bills. A tooth abscess, if left unattended, can even kill you. Yet despite the serious nature of dental care and oral health, it continues to be one of the most neglected aspects of the average person's healthcare routine.
Because your dental health is a serious concern, the best dentists are the ones who match and exceed that level of seriousness with their quality of care...enter Salling & Tate General Dentistry. Years of experience, access to some of the most high-tech technologies in the field, and notoriously friendly customer service makes Salling & Tate an industry standard for dental services in the area. They provide teeth whitening and cosmetic dentistry services as well as a host of repair services such as onlays, veneers, and crowns. A combination of old and new ideals mixes wisdom with innovation, and the result is a truly superior experience. Check out their fresh new website here and see if you can't find another good reason to smile.