Victory Awards and Trophies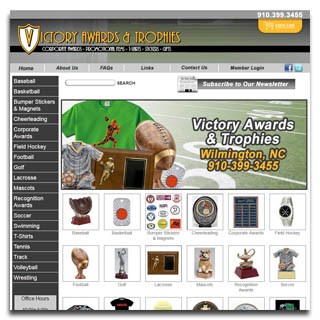 You want Victory?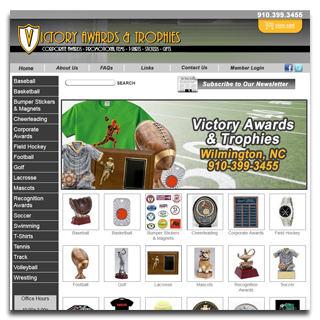 Well you're going to have to earn it yourself, undoubtedly, and it's going to take a lot of hard work. Victory requires determination, stamina, and a willingness to carry on in the face seemingly certain defeat. Your victories and the victories of others are rewarding in and of themselves...however, for that tangible piece of victory, it certainly is useful to keep Victory Awards & Trophies in mind.
Victory Awards & Trophies started out as Lacrosse Specialties nearly 40 years ago, and has since branched out into high-quality, crafted trophies for sports and events of all kinds. Founder Warren Deutsch originally began his company as an awards manufacturer that tailored specifically to lacrosse players, as the sport was lacking any specializied trophies which particularly addressed lacrosse. After significant success, Deutsch realized the potential of his business and expanded to encompass all sports, providing a wide selection of well-priced and well-made trophies and awards. Now, in addition to trophies, Victory Awards & Trophies provides items such as apparel, jewelry, key chains, bumper stickers, decals, and much more.
Finding the perfect combination of high-quality with low prices is usually difficult; but it's the same resourcefulness which Warren Deutsch originally brought to his company which allows Victory Awards & Trophies capable of guaranteeing exceptional products at extremely reasonable costs....much like BlueTone Media. Check out the brand new Victory Awards & Trophies site and get a taste of how you and your team could celebrate your next big victory.