Carolina Specialties International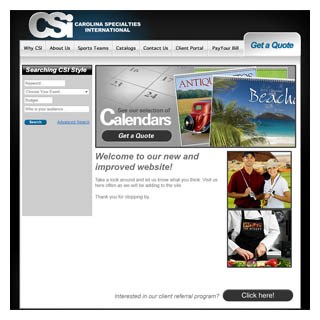 CSI: Carolina?
Well hang on, don't take that the wrong way. If you want melodrama, murder, and people putting on sunglasses while delivering ridiculous one-liners you should probably be looking elsewhere...this isn't that kind of CSI. Sorry.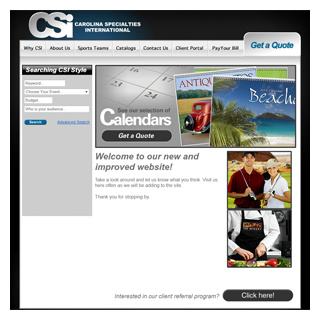 However, if you're looking for high-quality specialties, promotional products, event items, gifts, and more...well, you're definitely in the right place. Carolina Specialties International (CSI) is a North Carolina-based company, founded in Fayetteville, NC in 1988, which has expanded to Wilmington, NC in recent years to accommodate its growing size and scope. Boasting an enormous array of available items for any and all occassions, CSI can nearly guarantee that they will carry and provide whatever product you're after. The company is founded on a basic principle: to not only meet but exceed customers' expectations at all times. It is this insistence on excellence which has helped CSI burgeon into the full-blown specialties powerhouse that it is today.
CSI is the perfect supply company for almost any occasion; their potential is as vast as their catalog, which boasts MANY thousands of high-quality specialty items from brands such as Bic, Gemline, Hit, and more. New products are constantly being added to their collection, and they show no signs of slowing down any time soon. On top of that, their staff and customer support is notoriously friendly and eager to please, going as far out of their way as they possibly can to ensure complete customer satisfaction. This exceptional kindness and affability has made it a pleasure for BlueTone Media to work with CSI on their site, and we'd be glad for you to check out our work here .