Win an iPad
By: Brad Graham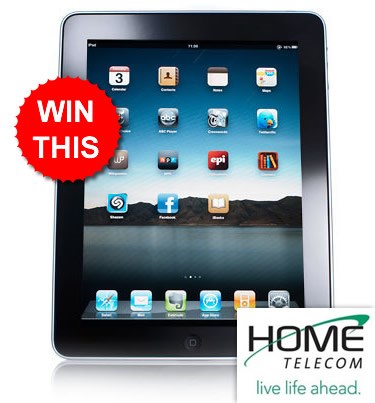 HomeSC Facebook Contest, Powered by BTM
Do you like movies? iPads? What if you could win them? How?
Okay, enough questions thrown at you. Simply
go here
, like HomeSC and upload a photo showing you living life ahead. So simple.
Of course, some rules apply, but you can still play around and check out the Facebook app we got to make. Facebook does not make these things easy to make (as of yet), so if you ever have an idea for something that's a little beyond you, just let us know and we'll be here to help.
Good luck to you. With the sweet photo I uploaded, you're gonna need it. What? I'm not eligible? Oh well, I guess that puts the odds more in your favor.