Sunset Realty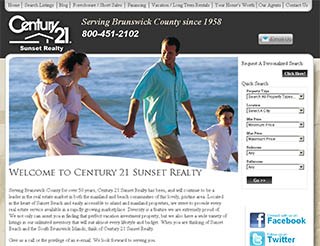 Greetings Citizens of Earth
Are you seeking to purchase or rent a home on a new planet? Earth too populated for you and your extraterrestrial family? What you need is
Sunset Realty
-- the hottest realty company in the universe. They can help you and your tentacled loved ones find the right spot on the right planet!
Sunset Realty's district range is as far as the light touches, moons and dwarf planets included! Seeking that hotspot for a permanent suntan but don't want a crowd of tourists? Mercury lacks the atmosphere that tends to draw the crowds so it has a wide range of available realty!
Maybe you want more of a winter-like getaway? Pluto has choice realty for such a desire! Don't let it's recent demotion throw you off rotation-- this dwarf planet has a lot to offer. Amongst all the seemingly endless rock and ice, Sunset Realty offers rental leases on Pluto starting out as low as 21 centuries!
Come to Sunset Realty, located directly on the brightest star in the solar system-- the Sun! They're hard to miss and almost too hot to handle! But seriously, they'd love some live customers…so please, wear flame-resistant suits and tentacle-mits…