Attention Wilmington: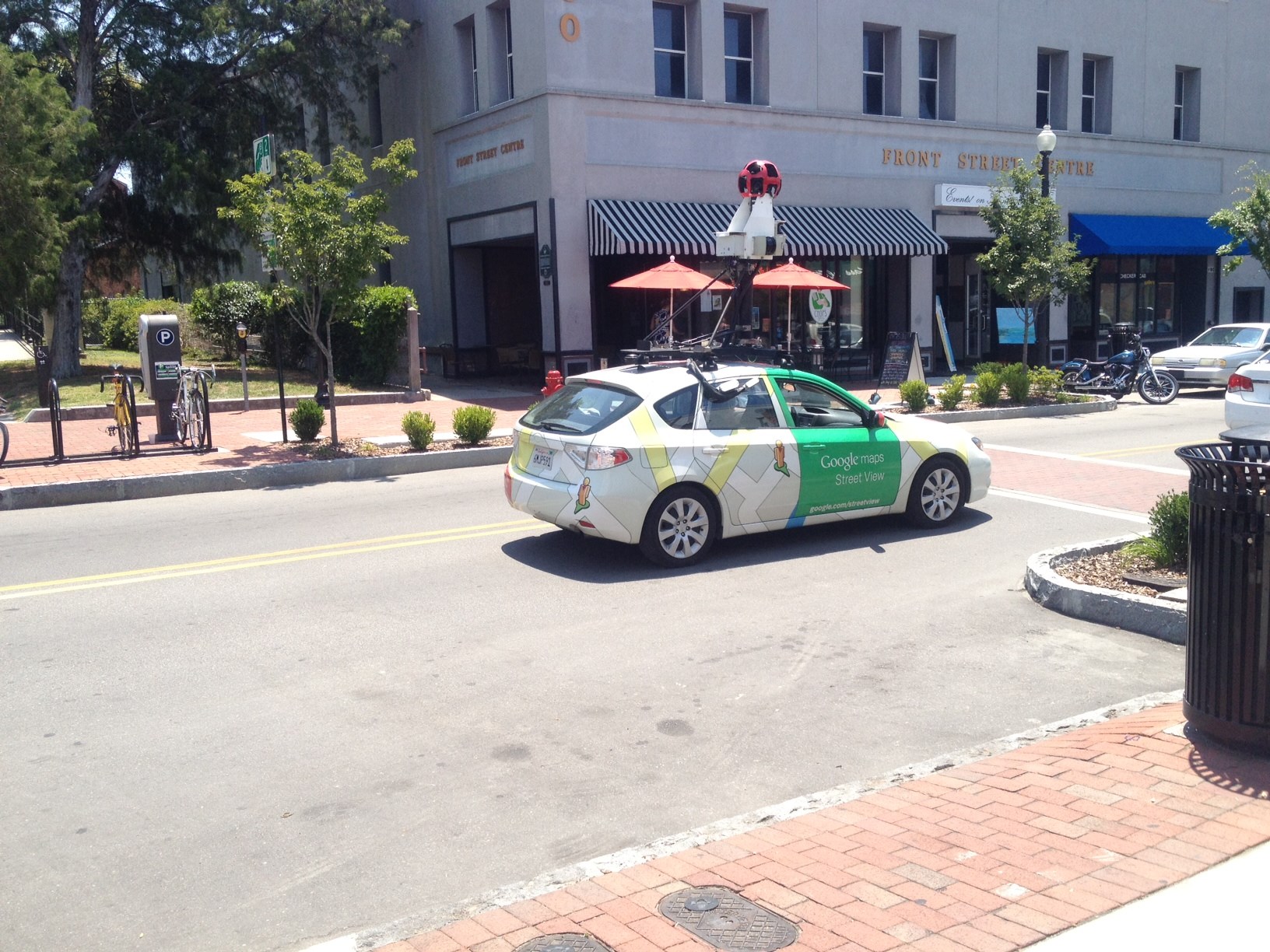 You just got Google'd.
That's right, folks. Say goodbye to your precious anonymity - if you've been roaming around the streets of downtown Wilmington lately, you've likely been Googlified in all the worst ways. The Google Maps Street View car has been out and about, capturing updated photographs of our fair city in order to provide accurate and updated views on Google Maps.
What does this mean for you? Not much, unless you've been walking around with your hands in your pants and/or picking your nose. Anyway, even if you were, you'll be in good company(Warning: Some content from the preceding link may not be safe for work perusal. BlueTone Media is not responsible for what strangers do near and around the Street View car, so don't get mad at us.)
So whether you want to take a peek at the facade of Cape Fear Native's downtown location, or maybe even try to find BlueTone Media at the top of the Murchison Building, keep an eye out for updated Google Street View images of downtown Wilmington. Cheers!