South End Surfshop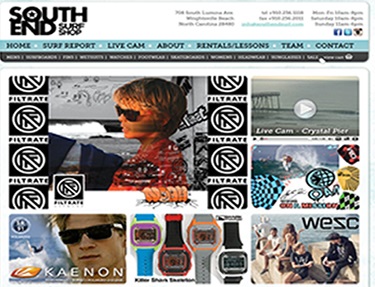 Pikachu, I choose you!
The other day, I was out surfing some heavy waves when a blue dragon appeared from the ocean. Shortly after, we began to battle. It was a long hard fought battle that ended with me electrocuting it and paralyzing the dragon. I threw out a Pokeball and low and behold, it was caught! What? Did you think I was talking about really surfing?!! If you want to learn more about really surfing, I am not your guy. I do know this place called
South End Surf
that knows all about that kind of stuff. They sell any and all gear that you would ever need in regards to surfing. Surfboards, fins, wetsuits, watches, footwear, skateboards, headwear and sunglasses, they have it all. They also provide lessons and rentals! Like I said though, if you want to know more about surfing I am not your guy. If you want to know how to catch a legendary Pokemon with just a Pokeball, well that I can help you with.