The Sound Cat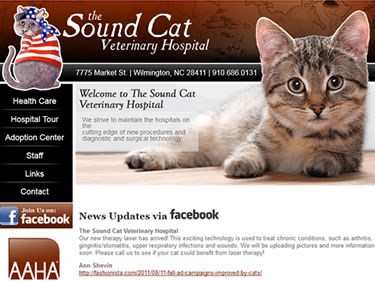 The Sound Cat
Does your beloved feline friend have arthritis? An upper respiratory infection or gingivitis? Stomatitis or physical injuries?
The Sound Cat Veterinary Hospital
offers state-of-the-art diagnostics and surgery for felines, including brand new laser physical therapy, as well as stem cell therapy! Dr. Rosemarie Williams is the head veterinarian, with a family of cats herself. Along with being the best vet for your cat, she and enjoys flying planes and boating!
For those of us that are pet owners, we approach veterinary care in different ways, and have different needs. No matter if your cat has any number of internal medicine needs, or requires surgery,
Sound Cat
will do it better than anyone else, and in a compassionate and caring environment. Check them out at their brand new, redesigned website from BlueTone Media.